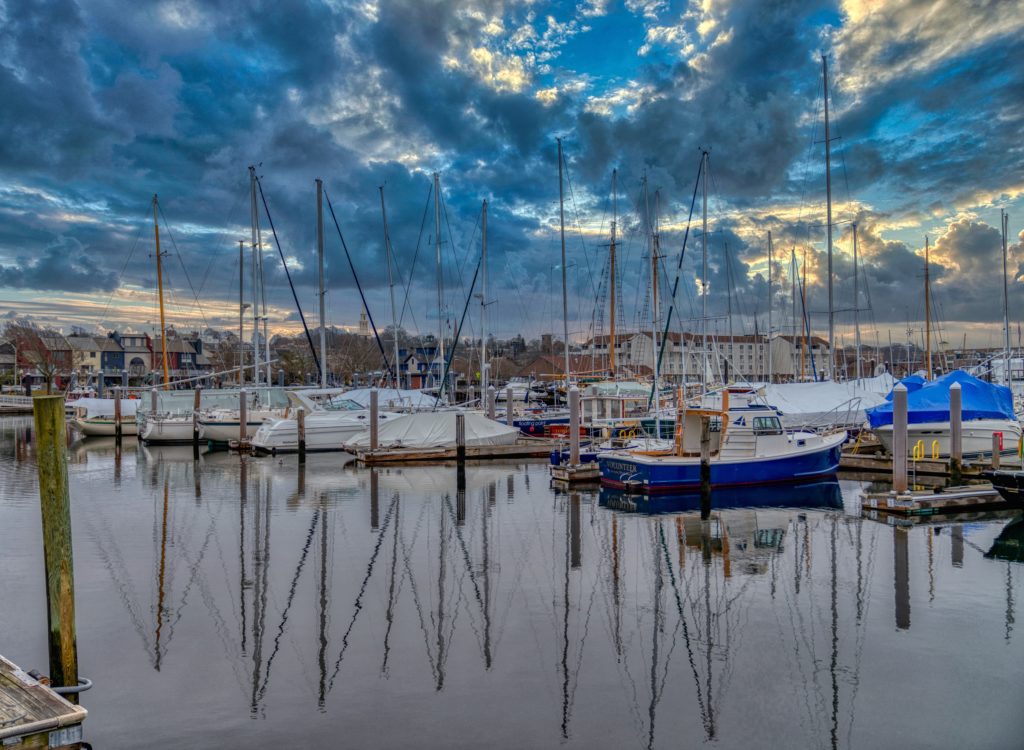 Rhode Island is coming into its glory season… summer. With an average temperature of 82 degrees in July and August you can finally get outside and enjoy all the lovely things about the smallest state in the union. With 400 miles of coastline, an outstanding food scene and more quirkiness per capita than just about anywhere, people living and visiting Rhode Island get to see her at her best in summer. There's so much to do and so many gems packed into our little state that this is my second installment on the topic, and this won't even begin to cover them all (see link below for Gems of Rhode Island: Discovering Great Places to Visit in The Ocean State – Part 1). So sit back and relax and I tell you about a few more Rhode Island gems… and then get out there, my friends… time's a wastin'.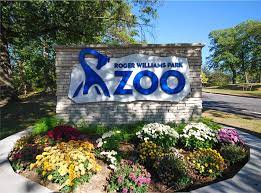 Roger Williams Park Zoo, Providence
The Roger Williams Park Zoo is fun for people of all ages. It is the third oldest zoo in country at 150 years old. The zoo covers over 40 acres and has over 160 species including Komodo dragon, zebras, red pandas, African elephants, Masai giraffes, snow leopards, bears, anteaters, flamingoes, otters, alligators and sloths. Deemed "New England's greatest zoo," by the Boston Globe, the zoo is attached to Roger Williams Park where you can hike, picnic and take a ride in the swan boats. The zoo is great for kids or anyone with an interest in animal and wildlife conservation. The zoo is open 9am-4pm daily. Visit their website for tickets and such at: Roger Williams Park Zoo.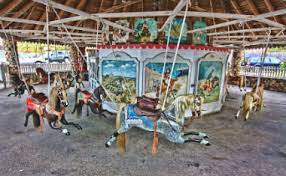 Watch Hill and The Watch Hill Carousel, Westerly
Watch Hill is not just the place Taylor Swift calls home. It is a beautiful seaside community, in southern Rhode Island with gorgeous shops, lovely restaurants and one of the oldest, continuously operated carousels in the United States. It's a great place to go for lunch and a little retail therapy or bring your bathing suit and hop on the Watch Hill Beach for awhile. Got kiddos to entertain? The Watch Hill Carousel, built in 1867 and brought to Watch Hill in 1883, operates all summer and your young folks can ride for as little as one dollar on an inside horse and $2 for an outside horse with a chance to catch the brass ring. Vogue Magazine even suggested skipping The Hamptons and heading for Watch Hill in their 2019 article: Watch Hill -The Rhode Island Village You Should Visit This Summer. Check it out – you're going to thank me.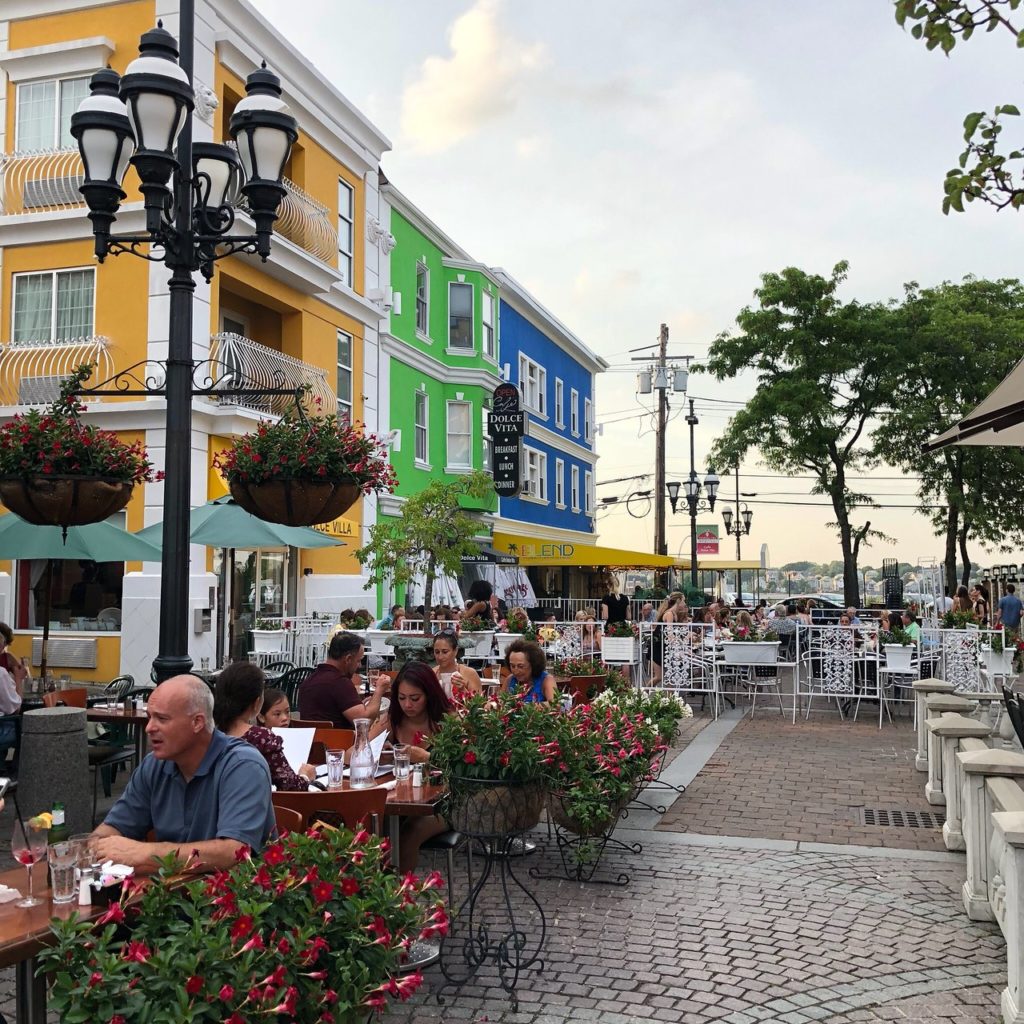 Restaurants of Federal Hill, Providence
Travel & Leisure voted Providence as the nation's top food destination in 2012, and it's in no small part due to the restaurants of Federal Hill. Known mostly for the Italian restaurants found in and around DePasquale Square, Federal Hill is also home to restaurants featuring Chinese, Mediterranean, Mexican, Middle Eastern, Lebanese, Caribbean, and Cuban food. I personally adore the Italian specialties at Siena – like the Rigatoni Del Calzolaio. After you've had your fill of cocktails, apps and main courses at the restaurants, you've got to stop at Pastiche Bakery, for dessert. It's a fine European bakery right smack in the middle of Providence – the desserts are to-die-for. If you're heading that way, check out the Federal Hill Dining Website to make reservations and check menus. Yum!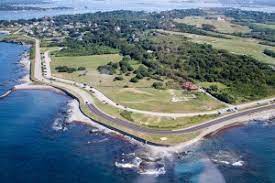 Brenton Point State Park, Newport
Bring your kite if you're planning a visit to Brenton Point State Park because the breezes are almost always blowing there. It's located on 89 acres on the point of land where Narragansett Bay meets the Atlantic Ocean, midway along the famous Ocean Drive. It's a great spot for picnicking, hiking, fishing, kite flying or just taking in the outstanding view. It's open year round and there is parking, just not along the road.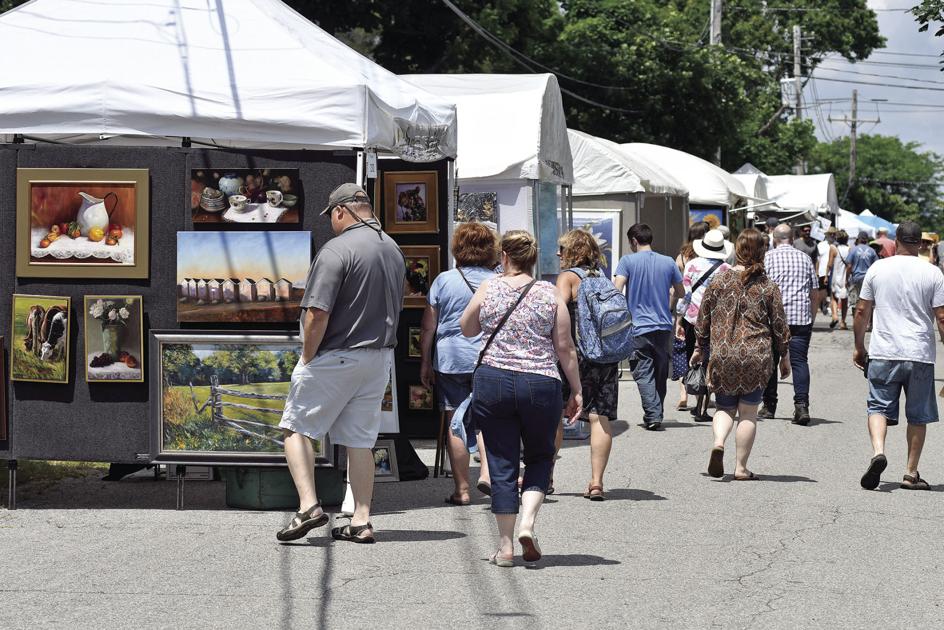 The Wickford Art Festival, North Kingstown
Thanks to the vaccination rates in Rhode Island, the Wickford Art Festival is back this year and will be held on Saturday, July 10th and Sunday, July 11th, 10am-5pm. The show, usually held on the village streets, will be hosted at Wilson Park this year instead. Featuring the work of 180 artists, the show has many artists who specialize in creating works that include Rhode Island landmarks and vistas. The show is sponsored by the Wickford Art Association. Artists scheduled to participate create works in mediums including: ceramics, wood, wearable and decorative fiber, furniture, fine jewelry, drawing, etching, glass, mixed media, painting (watercolors, oil, gouache, acrylic), photography, printmaking, pyrography, and sculpture. The show is FREE to all. Parking is $10. All types of food are also available for sale, including the famous strawberry shortcakes at the First Baptist Church on Main Street. Shops and restaurants in town (just 1/4 mile from Wilson Park) are all open during the festival.
A Final Thought…
Rhode Island is my home, even though there were decades when I lived elsewhere. I know I am biased, but I think it's one of the sweetest places you can be. So whether you live here all the time or you're just visiting, I hope this list helps the next time you are looking for something new and different to do. And, as always… be safe out there, my friends… and have fun!