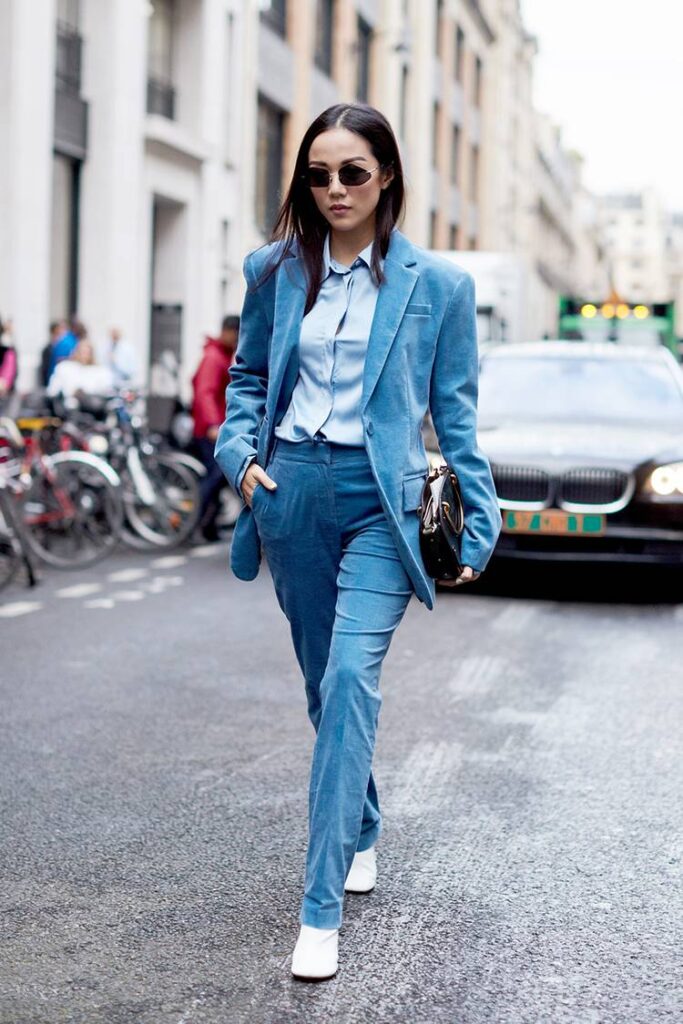 Monochromatic dressing – wearing basically one color or tone, from head to toe – is a fantastic fashion statement if done well. I want you to think of Dr. Jill Biden at the 2021 Presidential Inauguration. Wow! She rocked it! If done poorly, however, it can be a disaster. Now think of Secretary of State, Hillary Clinton, looking like a zucchini wearing one, flat all green fabric, head to toe. Yup, not flattering. So what's the trick to getting it right? Read on for a few tips about creating this look and why to wear monochromatic outfits.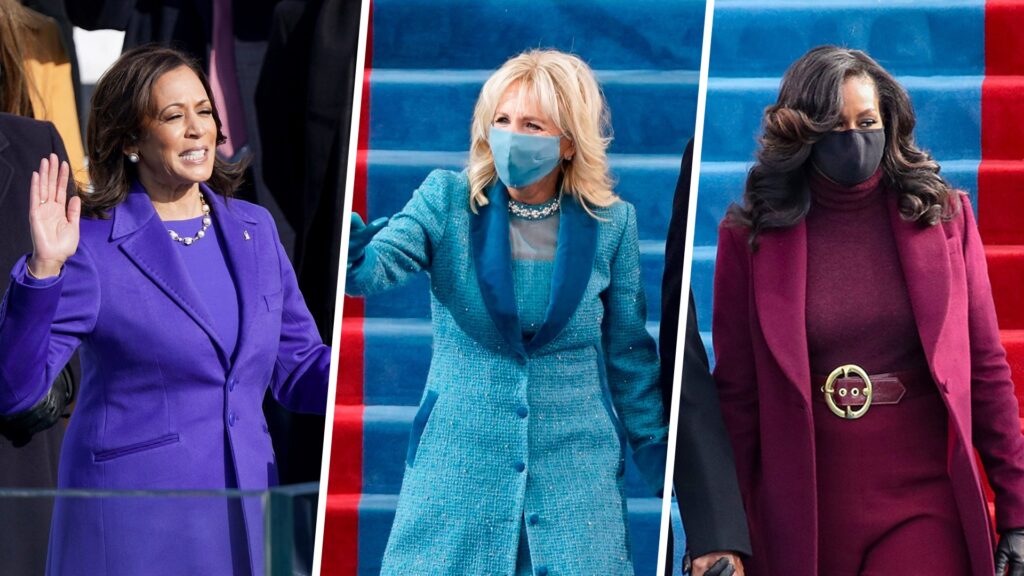 1. Wear Lighter and Darker Shades of The Same Color – Not Just One Tone
One color, from head-to-toe can make most women look slimmer (probably a yeah! from most of us in the crowd) and taller (yet another yeah!). But why does this look elude a lot of us? Well, it's the execution. One color dressing does not mean all the same (one) color, it means several shades of the same color – like lavender, lilac and violet, worn together to give an overall hue to your dressing. If you choose all the same exact color, head-to-toe, you're a zucchini or an eggplant or a tomato! Trust me, vegetables are not a good look on anyone! So firstly, choose different shades of the same color and you're off to a great start.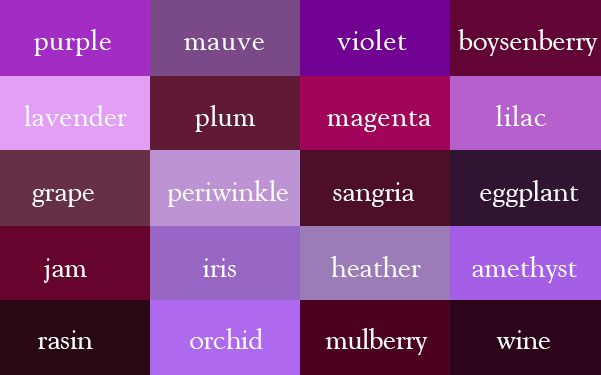 2. Mix Textures to Make Your Monochromatic Look More Interesting
To pull this look off you need to think about texture as well as shade. If your shirt is a flat cotton in navy, then think about a cornflower tweed for your jacket or skirt. If your pants are a charcoal gray leather, then think about an angora cardigan in steel gray. Playing with these textures gives your outfit visual interest and makes the monochrome look work even better.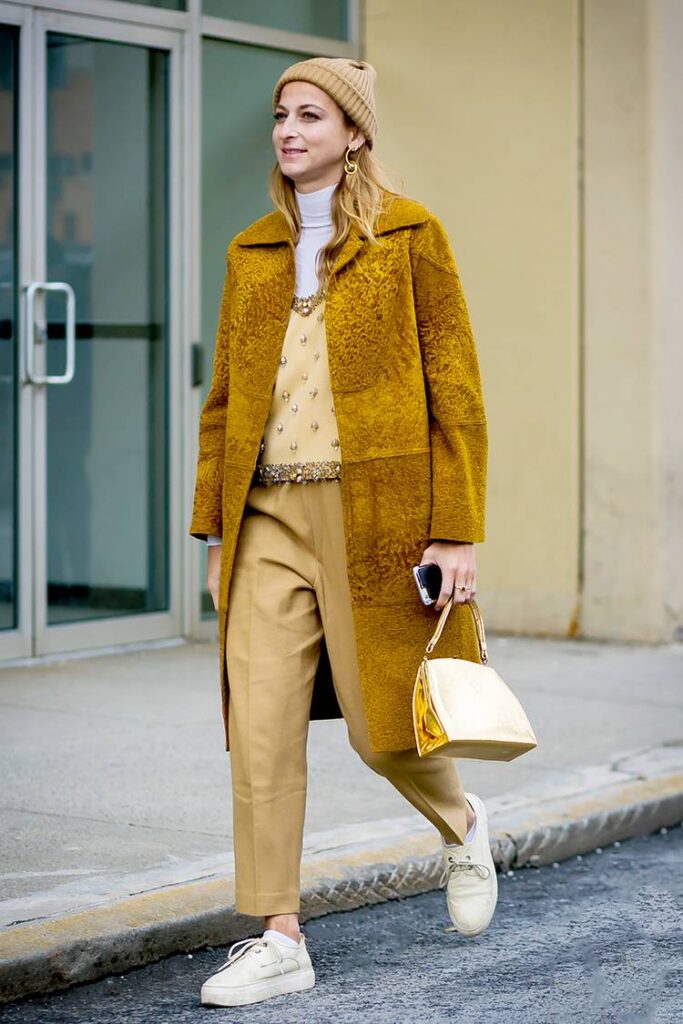 3. Choose The Right Color For Your Skin Tone
I've talked about this before, and some people have commented that they just don't know the colors that work. Unless your color-blind, like my daughter Charlotte, who is actually pretty amazing at putting colors together and choosing good colors that flatter her, you really don't have a lot of excuses in my book. Think about the colors you are drawn to, yes, but moreover think of the colors you are wearing when you get compliments. You know what I mean, even the most modest among you. Bruce is over the moon when I wear red, pale pink, loden green. Not getting compliments? Well, then I'd say you need new friends – but that's another story. Think back, you'll know the colors… Really still in doubt? Try on the colors, near to your face, in bright light with no make-up. If it looks half-way decent in those conditions, you may have a winner.
4. Add Pattern To Knock It Out Of The Park
Adding a pattern to the monochromatic look, in the same color-palette of course, steps the look up a notch – maybe even a notch-and-a-half . Pattern breaks up the outfit just enough without diminishing the positive effects of one color being worn overall. Think about a striped blouse, a polka-dot scarf, a checked skirt or a patterned bag. Add them to the monochromatic look and voila… You're going to look drop-dead gorgeous!
A Final Note:
There's been a lot of chatter since mid-January about the color purple (and not the novel by Alice Walker). Purple is such a glorious and upbeat color! Purple is what you get mixing red and blue – and people are saying that that's what we need to do more of these days – mix red and blue – if you get my drift. Well, all this chatter got me thinking about the color purple in another way too – so I will leave you with this Jenny Joseph poem – that's always been a favorite… because at almost 58 years old I'm saying the hell with aging gracefully… I'm going out wearing purple…. and most likely it's going to be monochromatic!
Warning
When I am an old woman I shall wear purple
With a red hat which doesn't go, and doesn't suit me.
And I shall spend my pension on brandy and summer gloves
And satin sandals, and say we've no money for butter.
I shall sit down on the pavement when I'm tired
And gobble up samples in shops and press alarm bells
And run my stick along the public railings
And make up for the sobriety of my youth.
I shall go out in my slippers in the rain
And pick flowers in other people's gardens
And learn to spit.
You can wear terrible shirts and grow more fat
And eat three pounds of sausages at a go
Or only bread and pickle for a week
And hoard pens and pencils and beermats and things in boxes.
But now we must have clothes that keep us dry
And pay our rent and not swear in the street
And set a good example for the children.
We must have friends to dinner and read the papers.
But maybe I ought to practice a little now?
So people who know me are not too shocked and surprised
When suddenly I am old, and start to wear purple.
-Jenny Joseph