A Quick & Easy Summer Side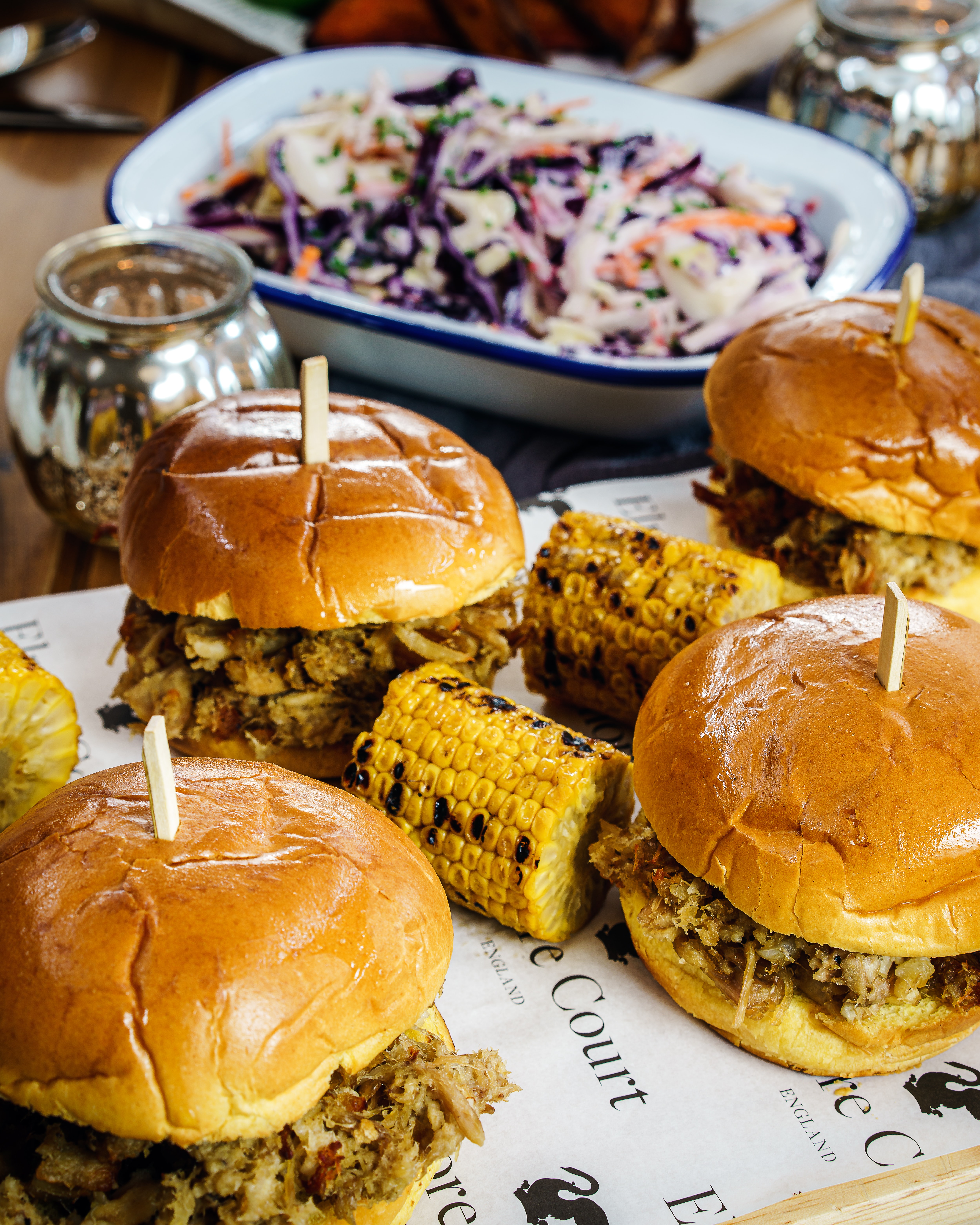 Best Coleslaw Recipe Ever. Bruce and I were on a months' long search for decent, take-out coleslaw when we finally decided to scrap the search. We decided to make it ourselves. I mean, c'mon, how hard could it be? We made crème Brule once for gosh sakes – now that's a little more involved, as recipes go, so coleslaw should be no problem, right? What we found is that coleslaw, German for "cold salad, " is rather easy to make with a few ingredients and is WAY more delicious than anything we've gotten in a little plastic cup along with our fish and chips; it's a refreshing side dish that you can add to a variety of meals this summer or all year long, for that matter. 'Hope you enjoy!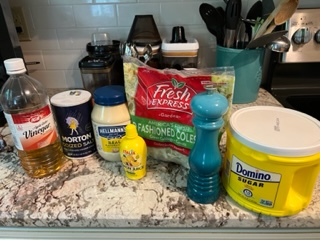 Ingredients: Best Coleslaw Recipe Ever
Bag of shredded cabbage (I like to use the coleslaw mix because it has red cabbage and carrots, which makes the finished coleslaw have a nice color)
1/2- 3/4 cup mayonnaise (I prefer Helman's, as Miracle Whip has too much tang, but it's definitely a matter of personal preference)
2-4 tablespoons sugar (white works best)
1 ½ – 2 tablespoons lemon juice
1/2 – 1 tablespoon vinegar
1/2 -1 teaspoon ground black pepper
1/4-1/2 teaspoon salt
How To Make: Best Coleslaw Recipe Ever
This recipe is all about taste, so the ingredients are listed in ranges for a reason. Start on the low side and add more until you are satisfied with the flavor and wetness of the slaw. The "how to" is easy with coleslaw, just combine all of the above ingredients. I tend to like more when we are talking MAO, salt and sugar and less when it's the vinegar, but don't be afraid to experiment. All the ingredients are needed, it's just a matter of how much of each. Just remember, you can't remove it once it's in the mix. LOL
A Final Thought…
Have a lovely day, my friends. If you choose to make the recipe, let me know how it comes out? And what you think?