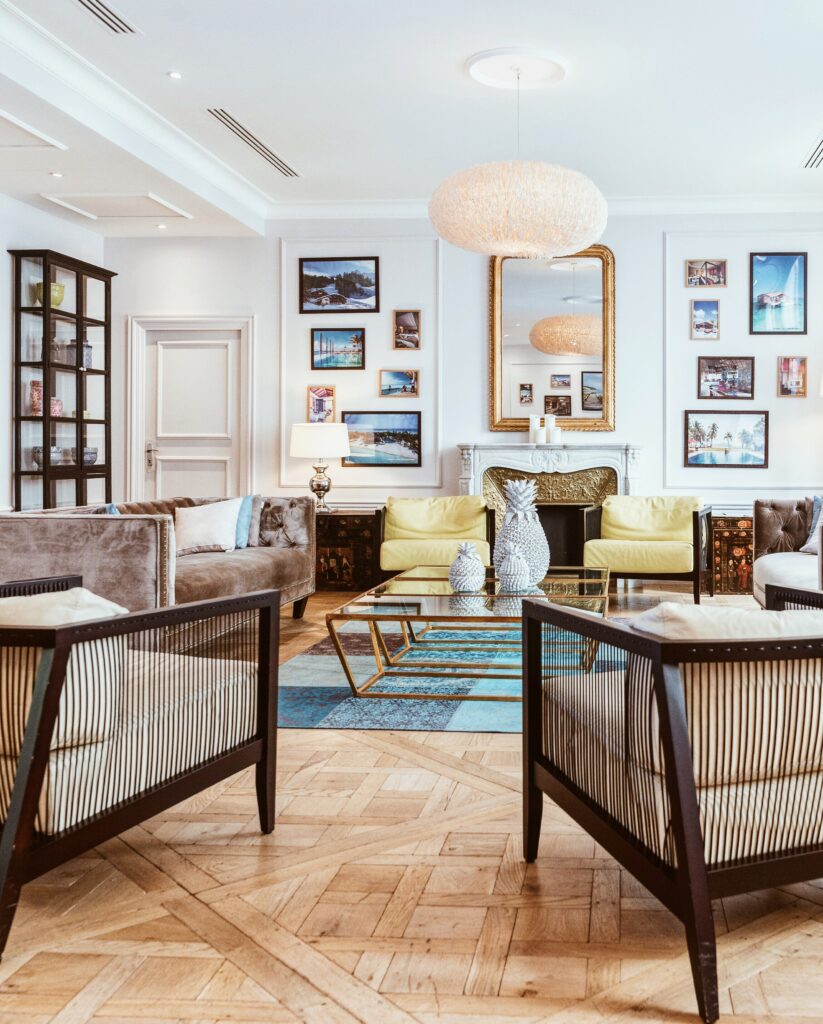 A stylish, well-decorated and livable home is something a lot of us strive for. We obsessively watch HGTV and read online articles about interior design, like this one you're reading right now. As Americans, we spend a lot decorating our homes. In fact, according to Statista.com, in 2022 "furniture and home furnishings store sales in the United States amounted to about 141.3 billion U.S. dollars." That's billion, with a "b!" And according to the National Association of Home Builders, "the average annual spending on various items when making your house a home (decoration, appliances, painting, repairs, etc.) is between $5,240 and $9,250" a year. Given this large, financial investment we are all making in our homes, it's pretty safe to say that we'd all like to avoid some of the common decorating mistakes if we can help it. So today, let's talk about three of the big ones that all have to do with proportion.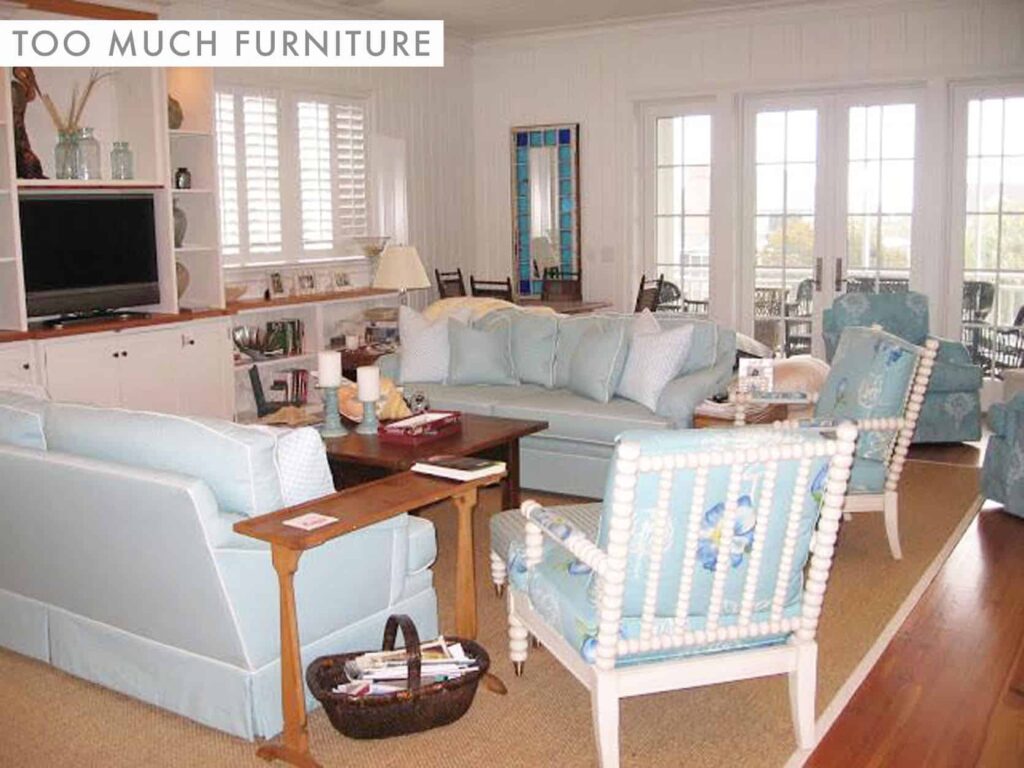 Common Decorating Mistakes #1: Too Many Pieces of Furniture in a Room
Coco Chanel famously said, "Before you leave the house, look in the mirror and take one thing off." This is also true in home decorating. It's a common decorating mistake to put too much in a room. Too many pieces of furniture, too many accessories. The over-stuffed room feels crowded and messy. Consider removing a few things from your room and just live with it for awhile. Space between items, whether they are furniture or accessories, gives the pieces a chance to breathe visually. Your room will feel bigger for it.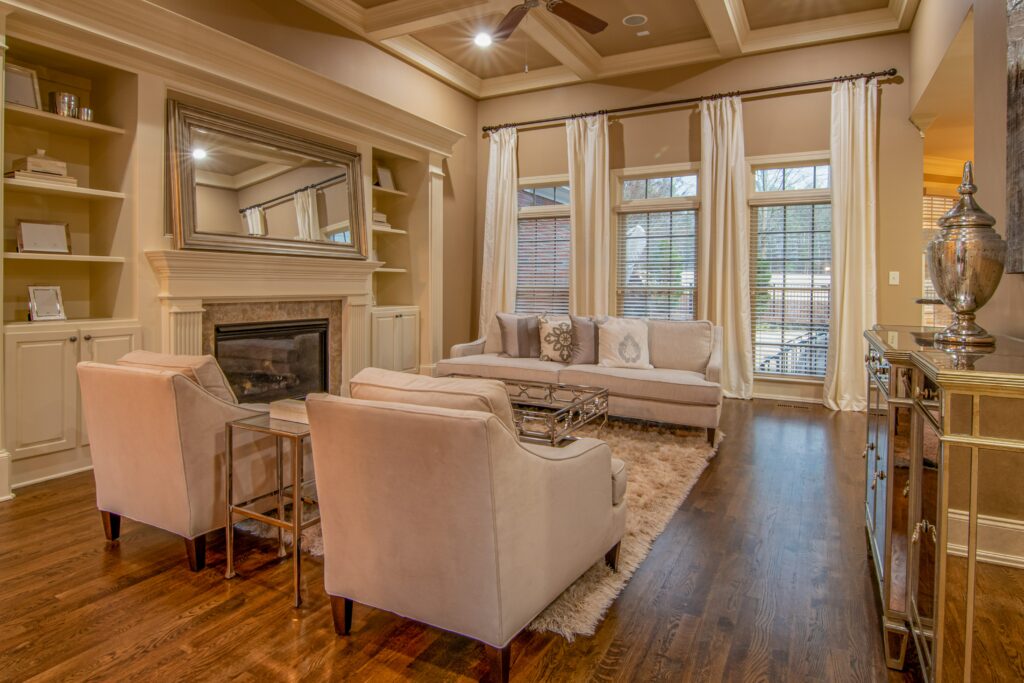 Common Decorating Mistake #2: Hanging Your Curtains Too Low
When people hang draperies they often put the curtain rod even with the window casing. Nine times out of ten this is the wrong decision. Hanging the rod higher and closer to the ceiling will make the ceilings seem higher. Hanging the rod beyond the right and left casement edge will also you to pull the drapes out beyond the window and will enhance natural light. A brighter room feels bigger and more welcoming.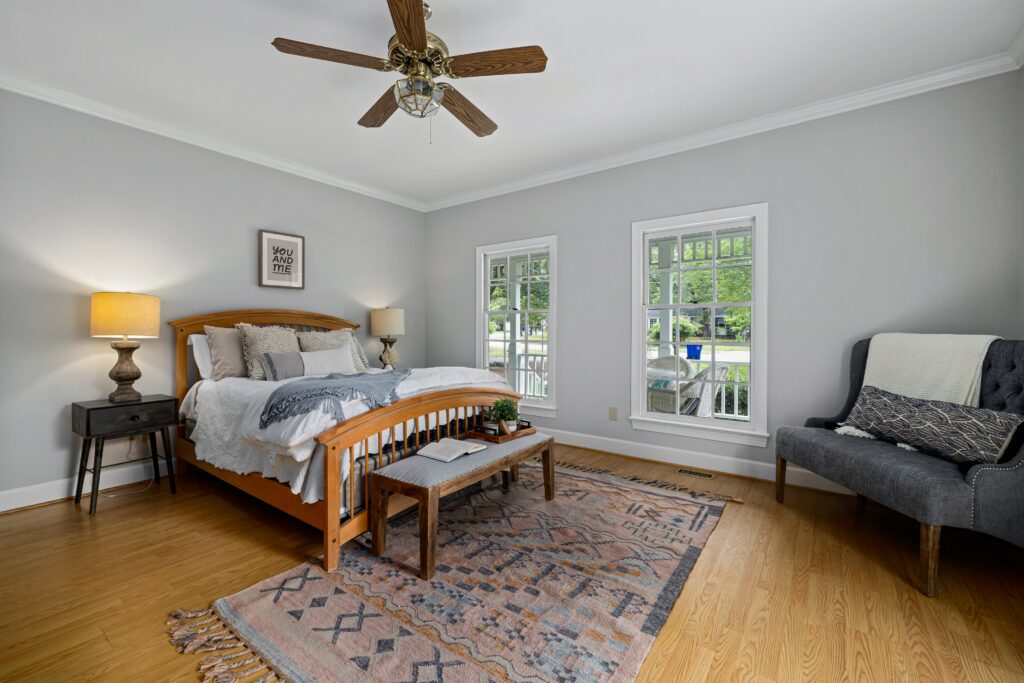 And Lastly, It's A Common Mistake to Use A Rug That's Too Small For The Space
I have opined on this one before (see my previous blogs: Design Tips For Small Spaces, Part 3 and Should You Place Your Living Room Rug Under The Furniture?). If you skimp and use a rug that is too small for the room, you hurt the room's overall feel. A rug that is too small brings the room in visually, making it seem smaller.
Insider Tip:If I've now got you thinking that you need to replace one of your rugs, don't forget that consignment and thrift stores, like Consignments Ltd., are a great source for rugs. And the price you'll pay is so much better than regular retailers and rug dealers.
And Now For A Little Music Before We Go…
Have a lovely day, my friends. Marianne