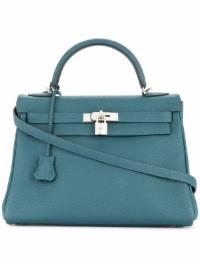 "I've always thought of accessories as the exclamation point of a woman's outfit."

Michael Kors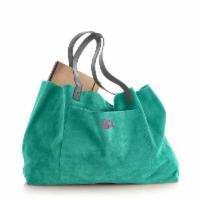 Don't Get Between A Woman and Her Handbag …
Whether you rock an $8,000 Birkin bag form Hermes or a $7 wristlet clutch from Old Navy, one thing is for certain – women (and some men) LOVE their handbags!
This summer, there are so many fun handbag trends to play with – thank God there's something fun, after all this. And then there are also some trends that I truly can't even begin to understand. For some great insight into what's hot (and in my humble opinion, what's not), read on…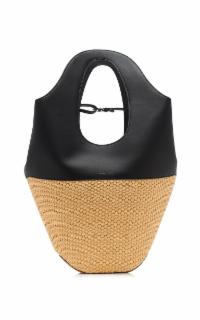 But First… Let's Get Some Handbag Housekeeping Out of The Way…
A tip on handbag functionality and organization: The other day, I was out with my friend Bruce and my phone rang. For the life of me I couldn't find the stupid thing in my handbag. Bruce just about busted a gut laughing at the craziness of the situation, but it really got me thinking about handbags, and why some of them don't work for us. I mean, what is a handbag if not a convenient, and hopefully beautiful and stylish, way to transport your "stuff?" But if you can't find what you are looking for in them, what really is the point? To that end, several companies offer a solution: a removable Handbag organizer! Check it out. It makes switching bags a snap! And there will be no more missing cell phones! I'm definitely ordering one of these babies.

A word about proportion: Did you know, and perhaps you do, that a handbag should be scaled to the size of the person. Bigger people, like myself, can get away with bigger bags. Small people need to carry smaller bags. It's really just geometry and it really helps balance the person and the outfit.
A Tisket, A Tasket, The New Take on The Basket
The basket bag has been a staple of summer probably since people started carrying handbags. (See a Brief History of Handbags). These baskets, made of straw, sometimes colorful, have been gracing arms for years. This summer, the updated basket has come into its own. Leather over wicker bags are everywhere from Kate Spade to Michael Kors. , Bamboo handles are also showing up on basket bags of all types (and some leather bags too). And raffia bags are making a strong presence. This is such a fun bag for summer, it's definitely worth a look…
Green With Envy…
We all could stand to be more green… but that's not what I'm talking about here… it's green… the new, "It" color for summer handbags. Whether it's lime green or classic kelly, green is in for summer 2020.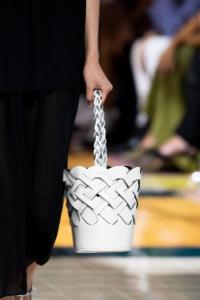 Don't Kick The Bucket…
The bucket bag is showing up in a lot of forms this summer – from all-white leather, with embellished flowers to the more traditional, drawstring-top canvas version. Buckets are even available with adorable bamboo handles – for a sort of a cross between the basket and the bucket.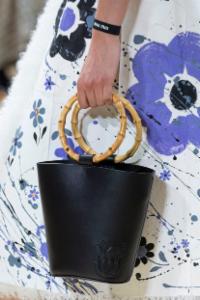 In The Clutch…
White jeans, a breezy top and some wedge sandals – then add an adorable clutch and you have an instant date-night outfit. Which will be great when we are finally able to have those again!
The new, summer 2020 clutches are fantastic. There are three big hits. First, there are a lot of frame bags,- where metal clasps and hinges are integral to the design. Then there's the trapezoid-shaped bag, with its great geometric vibe. And finally, summer 2020 features clutches in all the rainbow colors – a great way to add a pop to your outfit! So grab one of these bags. They are a fun addition to your summer 2020 wardrobe.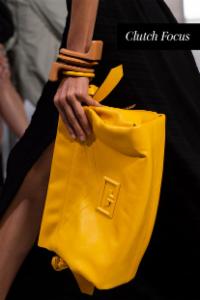 Say What???
Marie Claire calls them "Larger Than Life Bags" and Harper's refers to them as the "Super-Size Sack." I, personally, don't get this trend at all, unless you have a burning need to carry around a six-year-old child? These bags are so big that it's ridiculous. They make every person, no matter how big or small, look overwhelmed. I say a definite no to this trend of summer 2020, even though I have seen them all over New York City.
The other trend I say to pass on is what Vogue calls the "micro bag." Some of these bags cost an absolute fortune, but can barely fit a couple of mints and a lipstick. If they are being worn as a necklace, perhaps? But in the world I live in, I say they are also a no.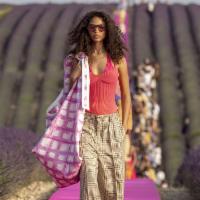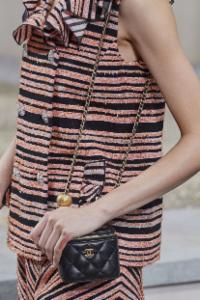 So What Else Is Good About 2020 Handbag Trends?
Handbags come in all price points. And they are a quick and easy way to update your summer wardrobe. They are also a great way to show a little personality. Have fun!
And now for a little music before we go…
"A handbag is only one item to be worn with a complete outfit. Add a peony pink leather handbag to a charcoal gray suit, for instance, and the impact is chic with a touch of wit."

Kate Spade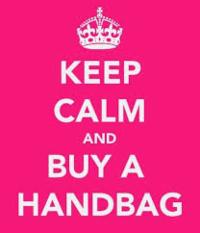 Click on the Link Below, Post A Comment To My Blog and Be Entered to Win a $25 Starbucks Gift Certificate!

Visit my store's website: