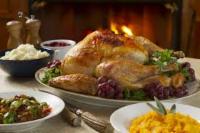 " Let us remember that, as much has been given us, much will be expected from us, and that true homage comes from the heart as well as from the lips, and shows itself in deeds."

― Theodore Roosevelt
Never In A Million Years…
I NEVER would have thought that we'd still be at this new way of living at Thanksgiving. Yet, here we are, well into November and we are still living with COVID-19. It stinks. We are all over it, but unfortunately it's not over. Thanksgiving poses exceptionally difficult scenarios where we are not seeing many people we usually spend the holiday with. We are not traveling. We are not doing things per usual. If we get this right, however, it should be the last Thanksgiving we have to do this – so it's so important that we do. We are being graded as a group no matter how much we hate group projects! What we do and do not do over these next days determines a lot. But being the best we can be does not mean we can not have fun this Thanksgiving… so let's talk about some creative ways that we can enjoy this most unusual Thanksgiving…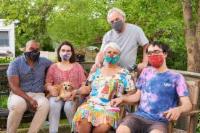 Take It Outdoors…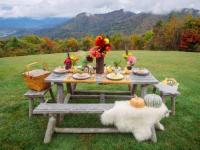 Ok, so the CDC is full of helpful information about safe ways to celebrate the holidays. In fact, here's a link to their article: CDC Guidelines to Holiday Celebrations. One of their big suggestions is to bring your feast outside, as this provides better air flow and it is harder to the COVID virus to travel in fresh air. Well, I don't know about elsewhere in the country, but in my home state of Rhode Island the average high temperature in November is a brisk 52.4°F. I do remember even a few times when it snowed before Thanksgiving, so this suggestion can be a bit dicey. However, what about doing at least part of it outside? Perhaps you can have apps around your firepit? Or invest in some cozy, fleece blankets and an outdoor heater (available on Amazon in both electric and propane models for about $250) and have the main meal outside? Also, timing is key. If you usually have dinner at 4pm, try serving it at 1pm, when odds are it will be warmer. Like I said, this one is dicey, but in the interest of health it's definitely worth a shot.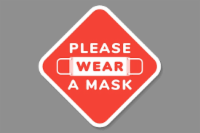 And don't forget, if you've invited ANYONE who you don't live with, masks need to be worn, at all times indoors, except when you're eating. If you're eating with those who don't live at your house, you need lots of space between family groups.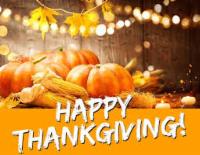 Outside Games Add to The Fun!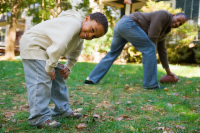 Flag football, corn hole, bocci… just to name a few… these are games that some, but not all families associate with the holidays. So if this is not already you, why not start a new tradition and get outside to play this Thanksgiving? Again, the fresh air is so beneficial in limiting the virus spread, and the bragging rights are well worth the grass-stained knees.
Not into sports? How about taking a long, post-meal walk outdoors? Great for working off those extra calories or laying down a real justification for the two pieces of pie you're planning!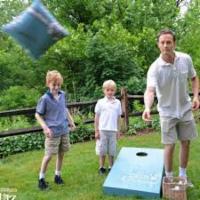 Friendly-Friendly Crafts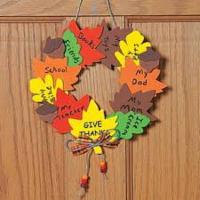 So I have another confession, I am a little obsessed when it comes to arts and crafts. My kids say that I often need a "Pin-tervention" because I spend a little too much time pouring over craft projects on Pinterest. But hell, crafts are fun… and they really allow me to express my creative side when I am thoroughly not artistic. Thanksgiving is a perfect opportunity for craft projects that can easily be set up in stations that promote social distancing. Then, when projects are complete, everyone can place their masterpieces together for admiration and review. That's where the real fun begins! Consider prizes for the best version of the craft, the most creative, the most outlandish. This is something that brings you together and keeps you safe all at the same time. Here are some great craft suggestions, on, of course Pinterest!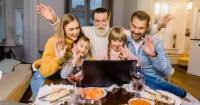 Set A Place At The Table for The Computer
Not everyone can or should be there, so how about, instead, setting a place, right at your table, for your laptop? Give it a wine glass, silverware, the whole bit? And then, when it's time for the meal, Skype or Zoom your missing family and eat, virtually, together. It's not perfect, but it's something…
So What Else Is Good About COVID Thanksgiving?
It stinks that we can't have the huge get-togethers that we are used to, but if we follow the rules, and get a good grade on this group project, we may just get ahead of this thing. Happy Thanksgiving!
And Now For A Little Music Before We Go…
"Remember God's bounty in the year. String the pearls of His favor. Hide the dark parts, except so far as they are breaking out in light! Give this one day to thanks, to joy, to gratitude!"

-Henry Ward Beecher