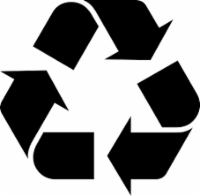 " If you want grown-ups to recycle, just tell their kids the importance of recycling, and they'll be all over it."

― Bill Nye
Upcycling Is The Way To Go, My Friends
I guess you could say that I'm a little bit obsessed about reusing and recycling – I mean 15 years in the home consignment business and I'd venture to say that I'm just getting started getting thousands of my customers to buy someone else's stuff. Better for you… better for the earth. There's a lot else we can do, in addition to buying consignment/second-hand whenever possible and one of those things is to upcycle (a fancy word for reusing in a different way) the things we might ordinarily toss or recycle. So read on for some great ideas about taking ordinary trash and turning it into something attractive and useful.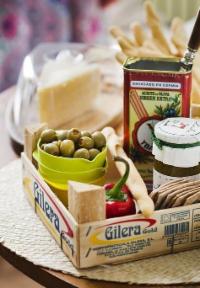 The Ever-Useful Clementine Box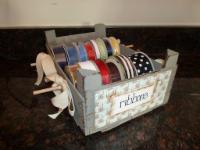 Clementines (also mandarins and tangerines) are in season from November until February, so now is a great time to score this delicious fruit and to get yourself a few of the oh-so-cute boxes that they come in. I have been using these boxes for years to "containerize" veggie trays both at home and when I'm asked to bring one somewhere. The ridged sides of the box make standing the cut veggies a snap (I wedge a hollowed-out pepper in there, as well, to hold the all-important dip). And the best part is that at home they're reusable and away you can leave them, with your compliments, and not worry about getting Grandma Kathleen's best platter back – a win-win!
Clementine boxes are also great for containerizing ribbon for the upcoming wrapping season and they make absolutely adorable planter boxes!
Prescription Bottles – They Have So Many Other Uses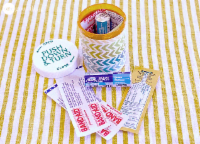 I am on a quest to take as little medicine as possible these days, but try as I might there always seems to be the need for an allergy pill or an occasional antibiotic. But there's no need to pitch the pill bottle when you're done. Prescription bottles have lots of upcycle uses. Consider:
Using them to house your earbuds in your handbag or briefcase
Creating a mini first aid kit with the larger ones (Band Aids, Tums, Tylenol, aspirin, Neosporin) that you can keep in your car, your desk, etc.
Making your own sewing kit for those button emergencies when you travel. Just throw it in your cosmetic bag or DOP case.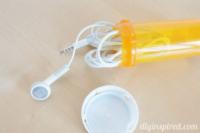 Coffee Cans – Now Being a Caffeine Junkie Has Its Perks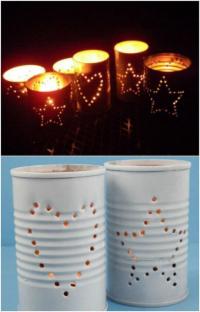 My Dad saved every coffee can and peanut butter jar that came into my parents house. He used the former for all kinds of tools and the latter for all kinds of nuts and bolts. You too can upcycle these great containers. Not only can coffee cans be easily painted, but they can be easily drilled and turned in to festive luminaries for your holiday celebrations and to mark the pathways to your home for your guests (don't tell Gina). Coffee cans can also be wrapped in twine or raffia (with the help of a little hot glue) and they make excellent containers for herbs, pens/pencils as well as kitchen tools.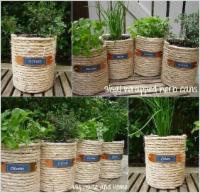 Glass Jars Become Beautiful with a Little Creativity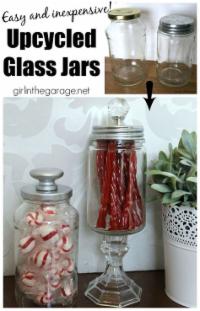 So you ate the last pickle… what's the big deal… they're fat free, after all. Now, guess what? You've got the jar to recycle… or better yet… upcycle. With a quick trip to Home Depot or Lowe's for a few knobs, or a stop at the consignment store for some glass candlesticks, you can make this jar, and all the others turning up in your world, into cool apothecary jars for the kitchen or storage jars for toiletries for the bath. The options are almost endless and the benefit is three-fold: organization, earth-friendliness and more pickles! Win-win-win!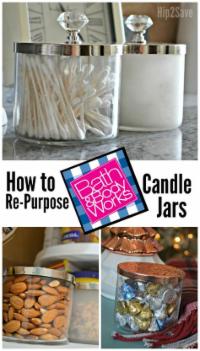 A Note of Thanks and Some Additional Great Ideas
The idea for this blog was inspired by one of my favorite bloggers Jillee Nystul, author of One Good Thing by Jillee . You can read some of her great ideas on the same topic by clicking this link.
So What Else Is Good About Upcycling?
These babies are letting you express/vent your creativity. And they are NOT ending up in the oh-so-full landfill…. so you're doing your part… and that feels really good, my friend.
And Now For A Little Music Before We Go…
"Reducing and reusing take nothing more than a rethink on the way we shop, and using our imagination with the things that we might once have considered junk."

–Sheherazade Goldsmith