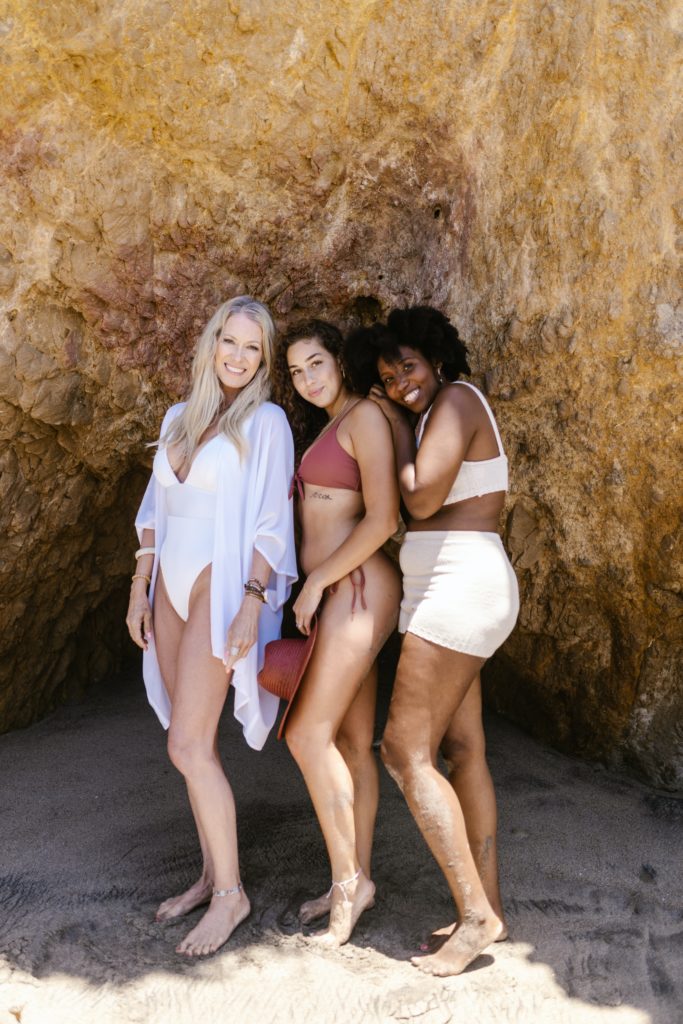 For a VERY brief period of time in my late teens, I was a model. I didn't last long at it for two reasons: First, I HATED it! and second, I was "too big" to be considered for any serious jobs, because at 5 foot 10 inches I weighed the "ghastly amount" of 130 pounds and was, say-it-ain't-so, a huge (by model standards) size six. Back in those dinosaur times, a six was way too big to model professionally. When my daughters became teenagers and were 6 foot and 6 foot 2 respectively and smaller than a six, everyone asked me "why aren't they modeling?" The reasons were varied, but were mostly based on my own experience and how working in that industry had made me feel; I did not want that for them. Luckily, great schools and, in due-time, great jobs awaited them. Fast-forward just a few years to today… and what I am seeing out there, in the land of fashion and modeling, is making me less worried about those who are choosing to try the modeling profession on for size (pun definitely intended). Here's why…
Models of All Sizes, Shapes and Ages Definitely Need Apply
Clothing models in ads this week are young, but they are also "old." Some models are super skinny and some are not. Many models in these ads are starting to look more like you and me and less like someone who has never seen an actual cheeseburger. This is such a positive trend. hopefully, the more clothing manufacturers chose to use models of all ages and sizes, the further away we will get from the body-shaming and age-shaming that are all over social media. When you consider the fact that someone like Jonah Hill, the Oscar-nominated, comedic actor, has to ask people to stop commenting about his weight online, you know that we have a problem that needs fixing. I mean, have you seen him in Moneyball? This man is a fantastic actor. It has NOTHING to do with his size. Or how about Maye Musk? (Elon's Mom). That woman is stunning and 73! And Helen Mirren is a Loreal cover girl at 76!
So this trend you're seeing, in all types of fashion ads, makes me incredibly happy. Ready-to-wear and accessory designers, like Old Navy, Nike, Aerie, Torrid, Target, Celine and Michael Kors are figuring out that most of us just can't relate to these beautiful, young, super-skinny people. They are showing their clothing being worn by average and plus-sized persons; young, old and everything in between. Consider this fact: Women who wear sizes 14+ make up 67 percent of the U.S. population, but are included in less than 3 percent of media images. That's shocking and pretty stupid. Manufactures are starting to figure this out – finally! I think it's not only about time but pretty darn wonderful. I hope you will consider supporting brands that you like that do this sort of advertising – as a way of saying that you agree – you know you're going to buy that sweater anyway – why not buy it from a company that gets that we are all not 6 feet tall, 16 years old and a size 2?
A Final Thought…
Supporting socially conscious brands is great for ready-to-wear but it is also great for ALL that you purchase. Take a minute to look into that company you're buying that item from… when you say it with your dollars.. companies will eventually take notice. As always… stay safe out there my friends… and have fun! Happy Sunday.