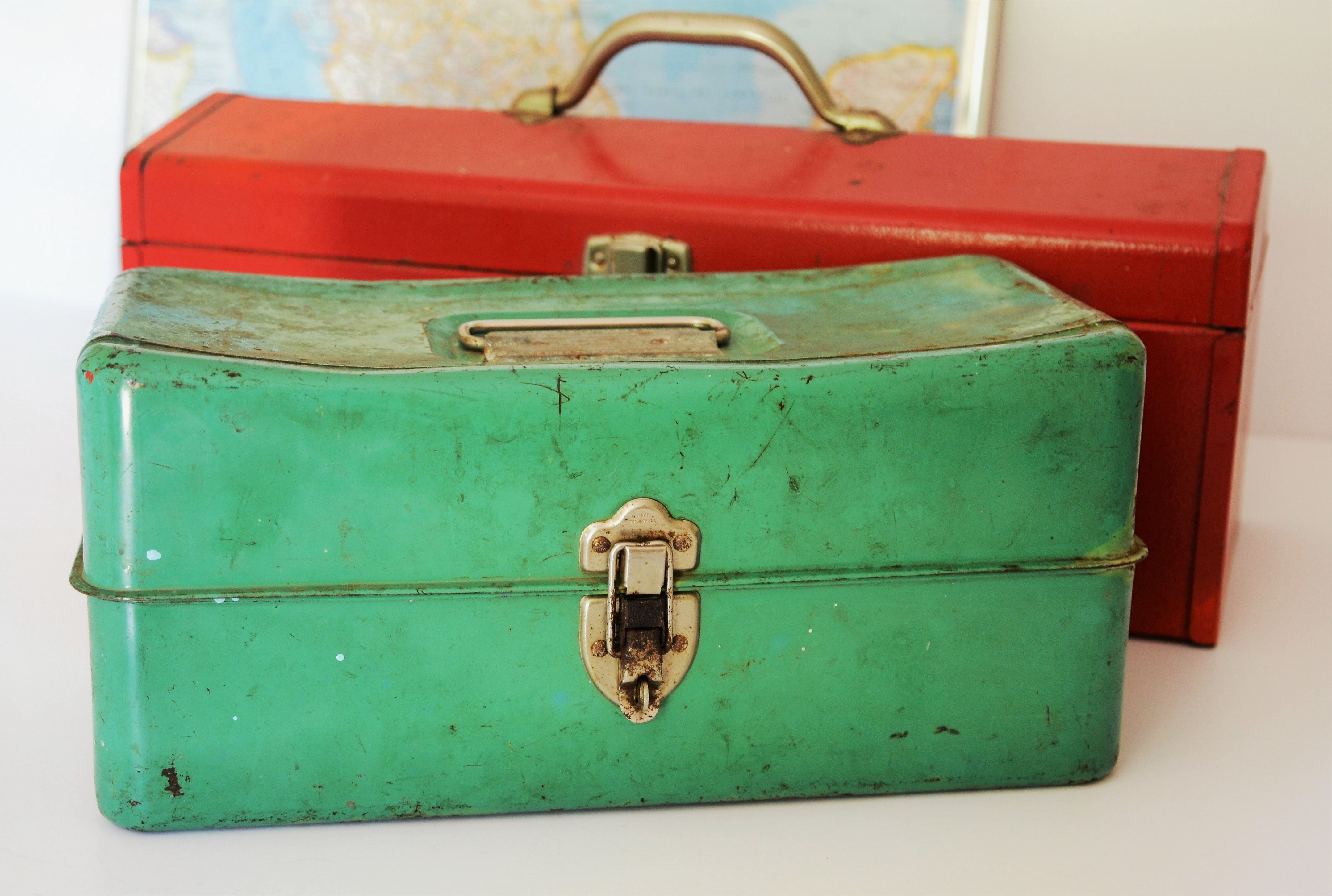 When we were divorcing, one of the nicest things that my ex-husband did for me was to set me up with my own tool box. We went to the hardware store together, with his list, and he had me pick out one of everything I would need. (I did the same for him with cleaning supplies). It was a great start for my new home and I really appreciated his kindness. Once I was living on my own for awhile, I realized that although this box was pretty great, there were still a few things that needed to be added – "tools" that I have reached for over and over. Guess what? Most of them aren't traditional tools at all, but they have become essential to my tool box and I think you might benefit from adding them to yours, as well. So here goes…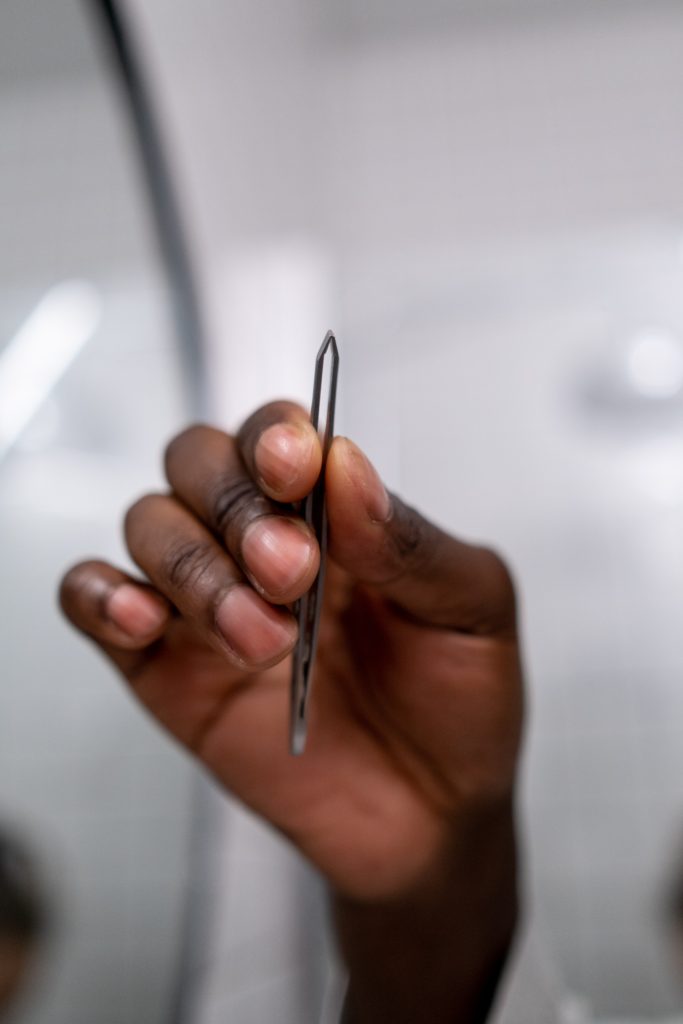 1. A Pair of Tweezers
I have fixed the smoke detector, replaced a tail light and stolen a washer from a spray bottle to fix the sprayer hose all with a pair of tweezers. They are kind of my go-to.Tweezers allow you access to some pretty tight spaces and allow you to grab something that there's absolutely no way for your stubby little fingers to grab. Sometimes it's the end of a wire – like the one in my smoke detector that had come loose, and sometimes it's something flat, like the washer in the spray bottle, that I just couldn't get my fingernail under. There are a million uses, beyond hair and splinter removal, for tweezers, so grab an extra pair the next time you are at the drug store, and put them in your tool box.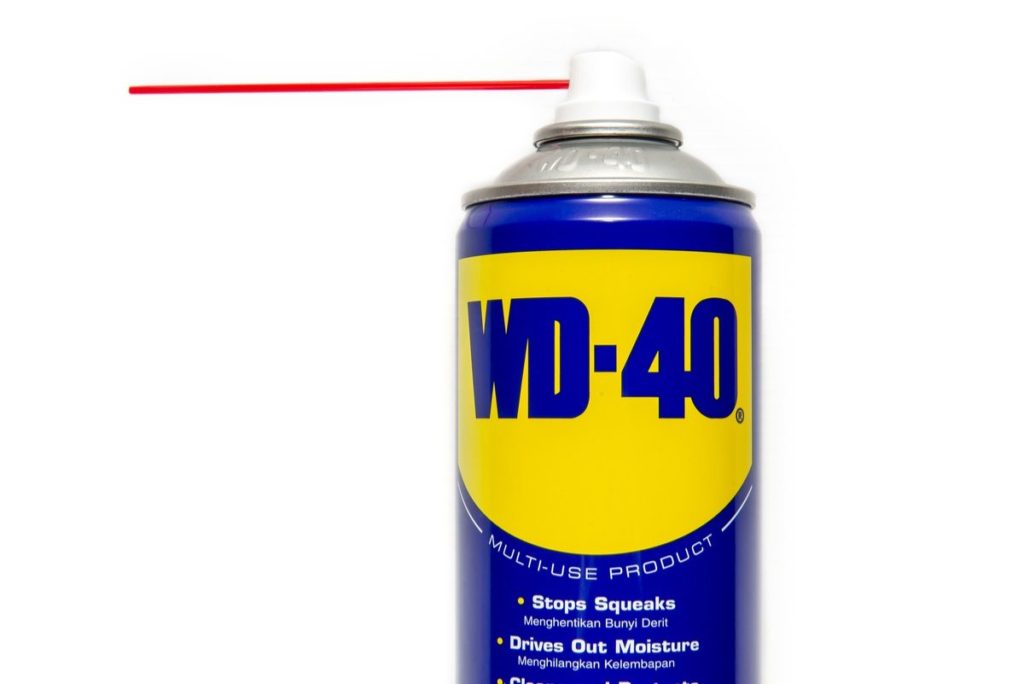 2. A Can of WD40
From squeaky doors to cleaning rust from my garden tools, I have become a major big fan of WD40. I had absolutely no idea, however, that it can take ink stains out of your carpeting!!! It's true! I learned this, and many other amazing facts about this product, when researching for this blog. So direct from the source (WD40.com), here are the top 25 uses for this great product that you need to have in your tool box:
You can remove tar, tree sap, and bird poop from car and truck exteriors.
Shines the leaves on your artificial plants.
Removes crayon from walls, carpet, toys, plastic, compressed wood furniture, shoes, and from your dryer (just unplug it first!).
Shine and remove fingerprints from stainless steel appliances.
Lubricates squeaky drawers, doors, and small rolling toys.
Removes ink from carpet, leather, and other fabrics.
Cleans and polishes gold and brass.
Helps remove adhesive from price tags, labels, and stickers.
Keeps hose ends from corroding
Lubricate your DIY tools or prevent saw blades and tools from rusting, plus loosen rusty nuts and screws.
Lubricates doggie doors
Coat outside pipes during winter to help prevent freezing damage or pipe bursts.
Removes wax from vinyl surfaces.
Penetrates rusted parts so you can remove rusted nails.
Helps camouflage scratches in linoleum, ceramic tile, and counter-tops.
Remove old duct tape and its residue.
Loosen stubborn zippers (just be careful around the clothing!).
Keep bugs at bay. Spray WD-40 on window sills, etc to keep spiders and bugs out.
Who knew? Pretty amazing stuff, I'd say. So get a can (with the sprayer straw) for your tool box if you don't have one already.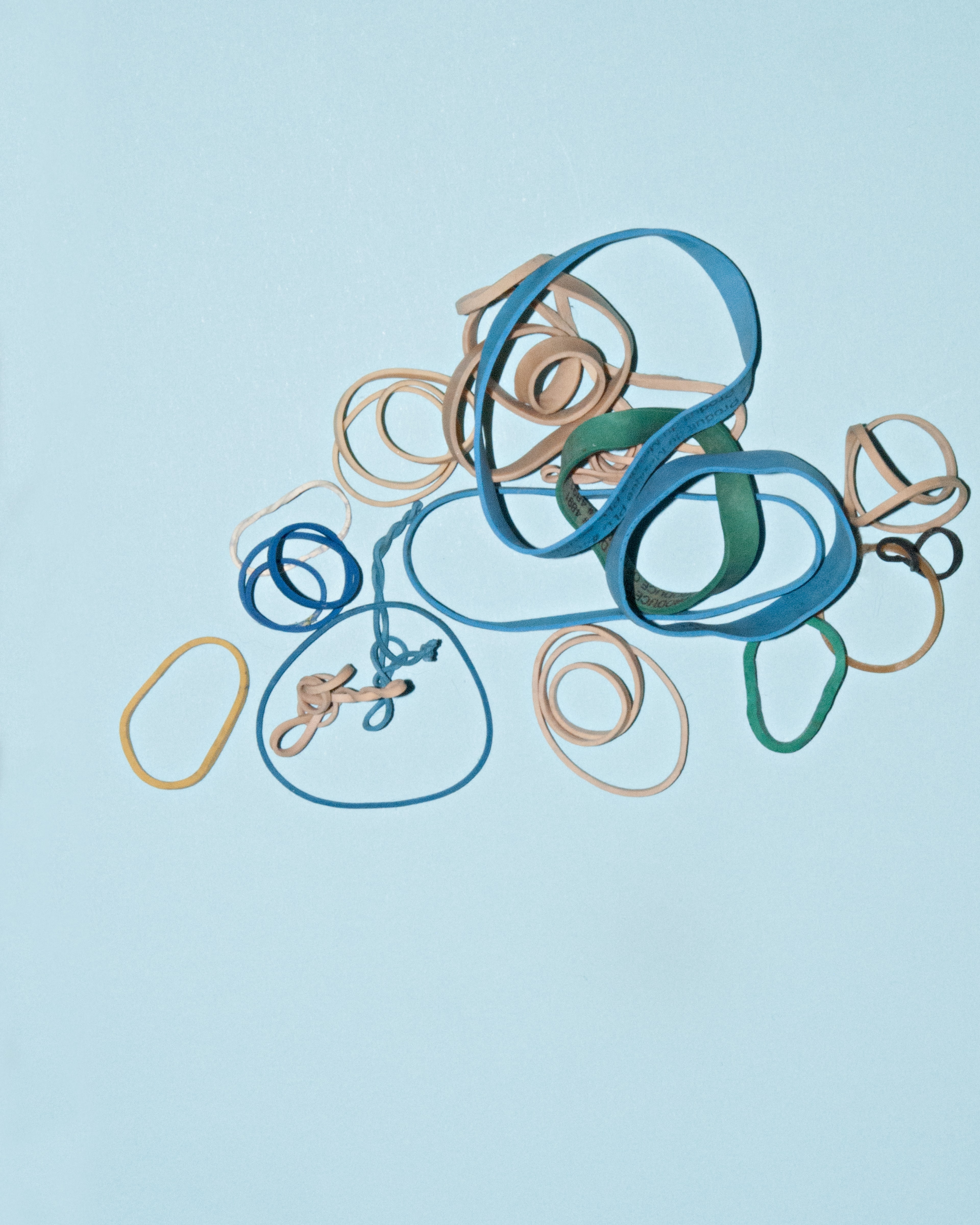 3. Zip Ties and Rubber Bands
I lump these two together because a lot of their uses overlap, after all they are both meant for securing things or grouping things together. They both make my tool list, however, because of all the other things you can do with them. Zip ties, for example, are great for securing the plumbers snake into a nice tight circle when it's not in use, but they are absolutely essential for shortening electrical cords to eliminate unsightly excess and trip hazards. Need a small clamp when gluing something? Often times a rubber band will work just as well, if not better.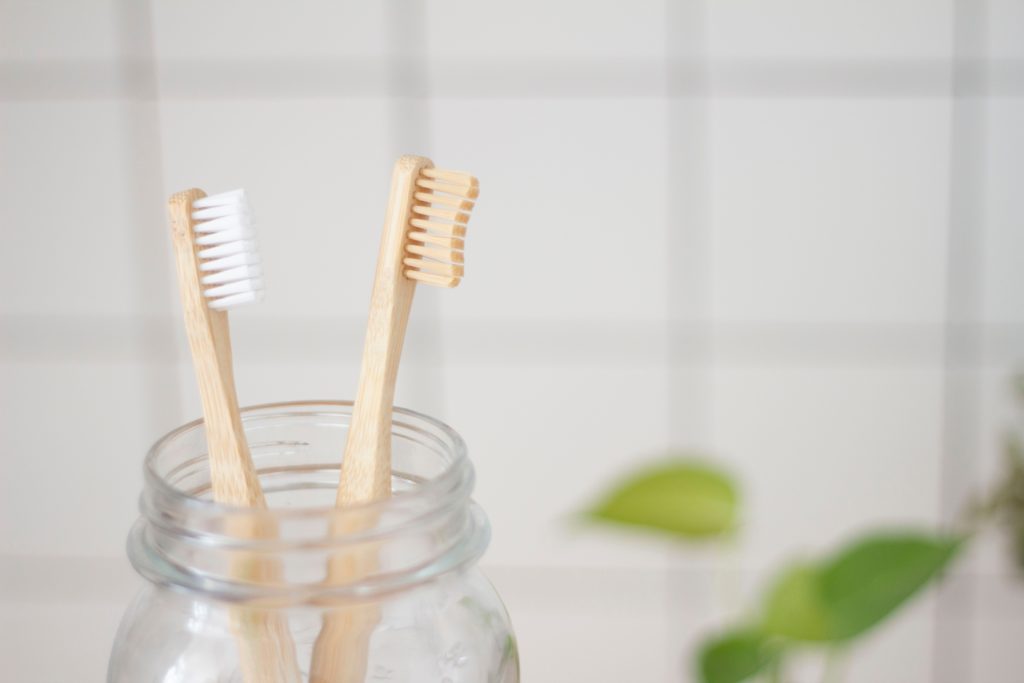 4. An Old Toothbrush
Cleaning off tiny bits of gunk whilst you're working – like dust or metal shards – is really easy with an old toothbrush. (I also keep one under the kitchen sink to get at hard to reach dirt in vases and such). So I have one in my tool box for this purpose, and no, I don't ever mix it up with the one in the bath. I think it's a pretty handy "tool" and I hope you will think so too.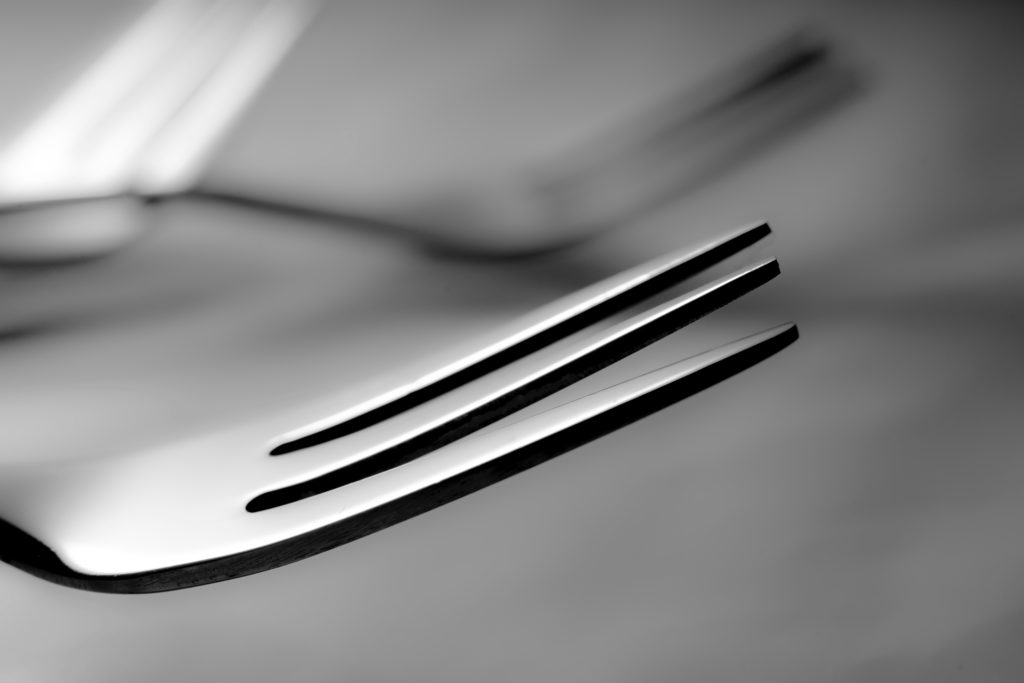 5. A Stainless Steel Fork
I have a fork, a pretty harty one, in my tool box. No, it is not there for snacking whilst I am working, although that's not the worst idea I've ever heard. My fork is in with my tools because it is a great way to get nails out of the wall. Yes, you read that right. You place the back of the tines against the wall, slide the nail between the tines and gently pull the nail out. It often does a better job than the claw of a hammer because it does less damage to the wall. Pretty cool, huh?
A Final Thought:
So that's the list (for now) of the non-tools I have in my tool box. I'd love to hear from you and add to my list, maybe do a 2.0 on this topic? So send me your comments on this or any of my blogs… and, as always, be safe out there, my friends.