I want my own island, and not one of those pricey pieces of land surrounded by the sea, although that would be pretty awesome. The island I'm longing for is a kitchen island to add to the prep space in the not-so-spacious kitchen in my condo. I could buy one, certainly, but a lot of the pre-made islands are either hugely expensive or incredibly poorly made. What's the fun in that way, anyway? So I need some ideas for creating a kitchen island.
My kitchen has great cabinets, so attempting to match them would be hard. If my island can't have palm trees, I want my island to have personality. So I started googling DIY islands and what I found are some great ideas for creating a kitchen island from something else. You know that I LOVE to re-purposing, so I'm in on this idea for sure. Read on for some of the fun and creative ideas that I discovered. And if you make one too we can be island buddies.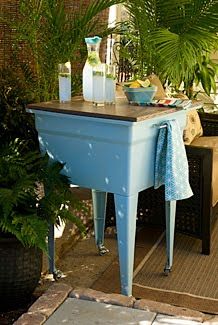 1. An Old Galvanized Tub Is A Great Idea For A Kitchen Island
For a small island, an old galvanized tub is the perfect jumping off point. Galvanized tubs are sturdy and can hold a fairly decent weight countertop. Some of them come with legs already or you can add wooden or metal legs. Make sure if you are adding legs that you get the height of top to be about 36 inches. This is countertop height. It will make working at the island easier on your back and aesthetically more in line with your surfaces in the kitchen.
Casters are a nice touch, especially if you want to be able to move the island around. For tops you can add an old table top, a planed piece of wood or even a piece of laminated wood. For this option, I probably would avoid stone, just for the sheer weight of it. The galvanized tub probably won't hold the weight of a piece of marble or granite. Other options below will work with stone, if that's what you'd like to use). Whatever your surface, think about water resistance and easy cleanup. Have fun with it: add a towel bar or a bottle opener to the side. A shelf below is also a nice touch, both from a practicality perspective and for display options.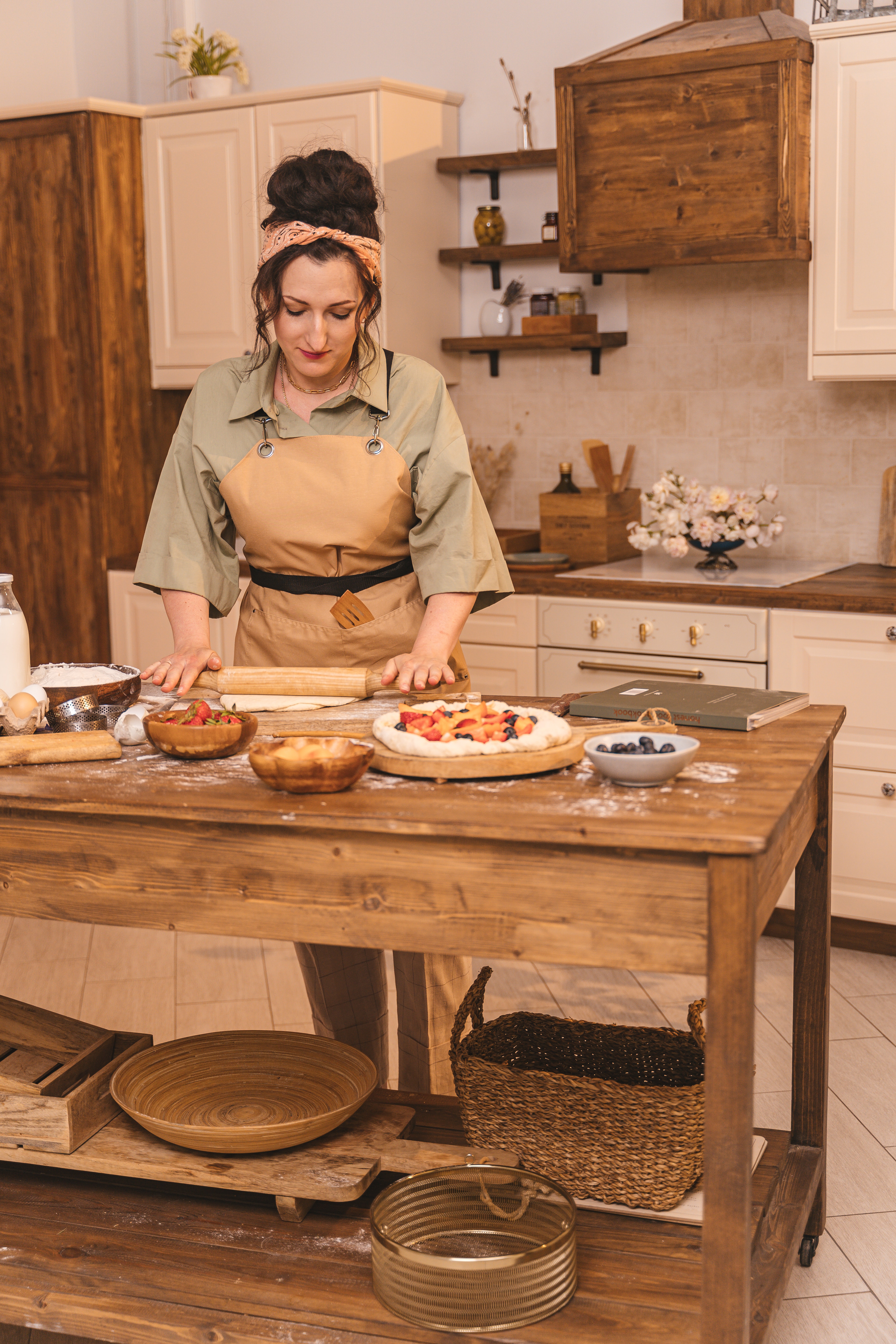 2. Another Great Idea For A Kitchen Island is A Console or Farm Table
Something that is already a table can make a great island, just keep that 36 inch height in mind. If the table you'd like to make your island isn't quite tall enough, casters or bun feet can be added to the legs to bump it up. Farm tables are more than likely strong enough to add a stone top to (this will also add to your height, don't forget). Consoles are great for their narrow profile, if space is an issue, and often already have a lower shelf for storage and display options.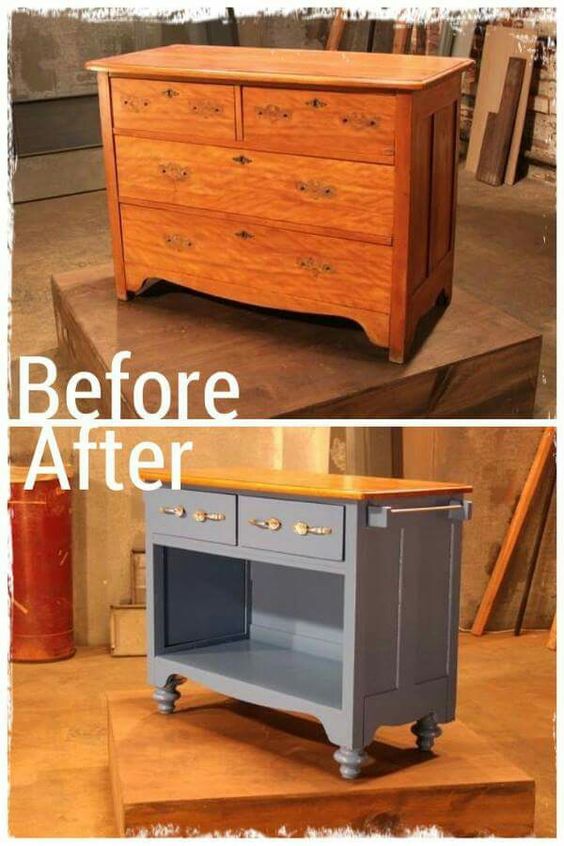 3. A Chest of Drawers or A Desk Makes A Great Kitchen Island
Feeling a little more crafty? The chest of drawers or desk island might be right up your alley. Because of their sturdiness, both of these options are especially good if you want to add a cantilevered top to your island for stools/seating. Again, additional "feet" or casters can be added to the desk or dresser to get you up to that ideal 36 inches. The width of these pieces really lends itself to adding a towel bar to the side, as well.
For more kitchen topics, check out my previous blogs: Unclutter Your Kitchen Counters and How To Make Your Kitchen Smell Good. And for an additional good read, check out my contribution to this Redfin.com article: 7 Affordable Ways To Make Your Kitchen Look More Expensive.
And Now For A Little Music Before We Go…
Have a lovely day, my friends. Marianne