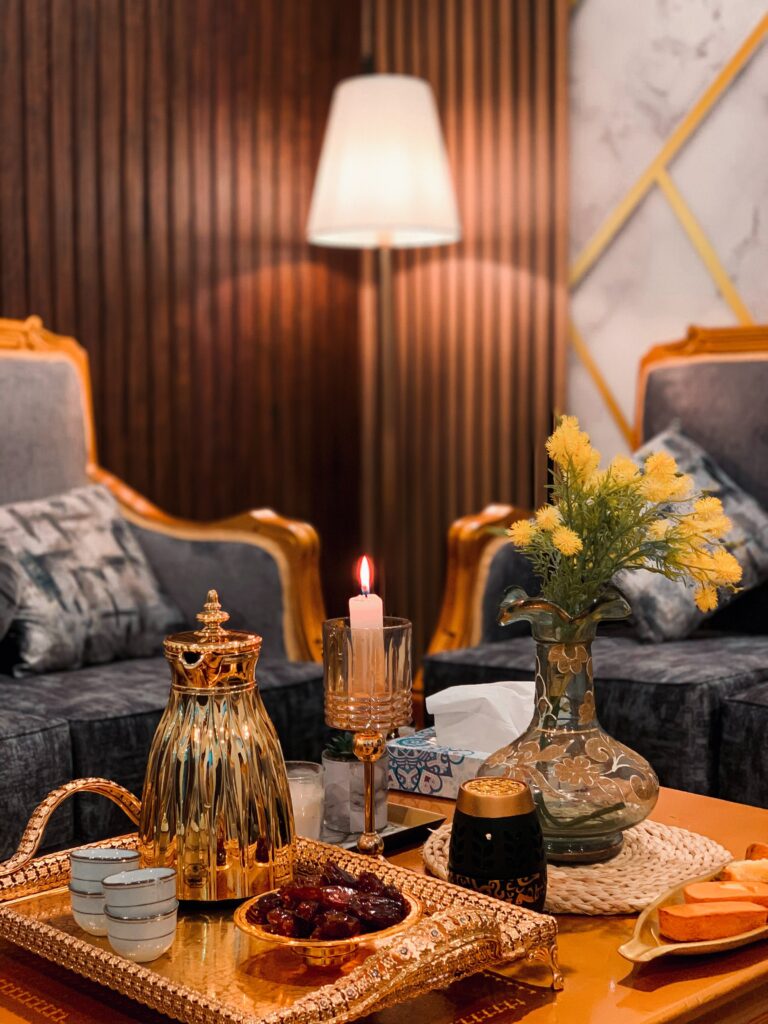 Curators choose the art we see in our favorite art museums and galleries. They are trained in art, art history, and often times in a bit of economics and marketing. They put collections together to make them pleasing to the eye and profitable for artists. You can be a curator too, in your own home, without all the experience and training of these professionals. And a great place to start is curating your own coffee table. It's a small spot, relative to the entire house, but it's a place to let your personality and style shine. Read on for a quick how-to.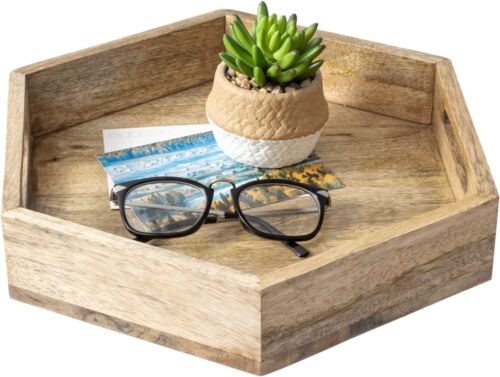 Start Curating Your Coffee Table… With A Great Tray
If you've been reading my blog for awhile, you know that I am a BIG lover of trays. (see my previous blog: Using Trays in Interior Design ). The tray, in my opinion,is the absolute best place to start when curating your coffee table. The reason for this is simple. When you need the entire surface of your coffee table for another purpose, like doing a puzzle, or putting out some great hors d'oeuvres , a tray can simply be whisked away. If you have lots of piles of this and that, it may look nice, and the styling might be great, but it is way too impractical. Pick a tray that harmonizing with your decor. If using a metal tray, perhaps choose something in the same family as the metals of your lighting. Maybe coastal is your thing, so pick a basket-type tray. Chose a tray that takes up about half the surface area of your coffee table, but no more. You can use books to achieve this, as well, but the books need to act as a tray.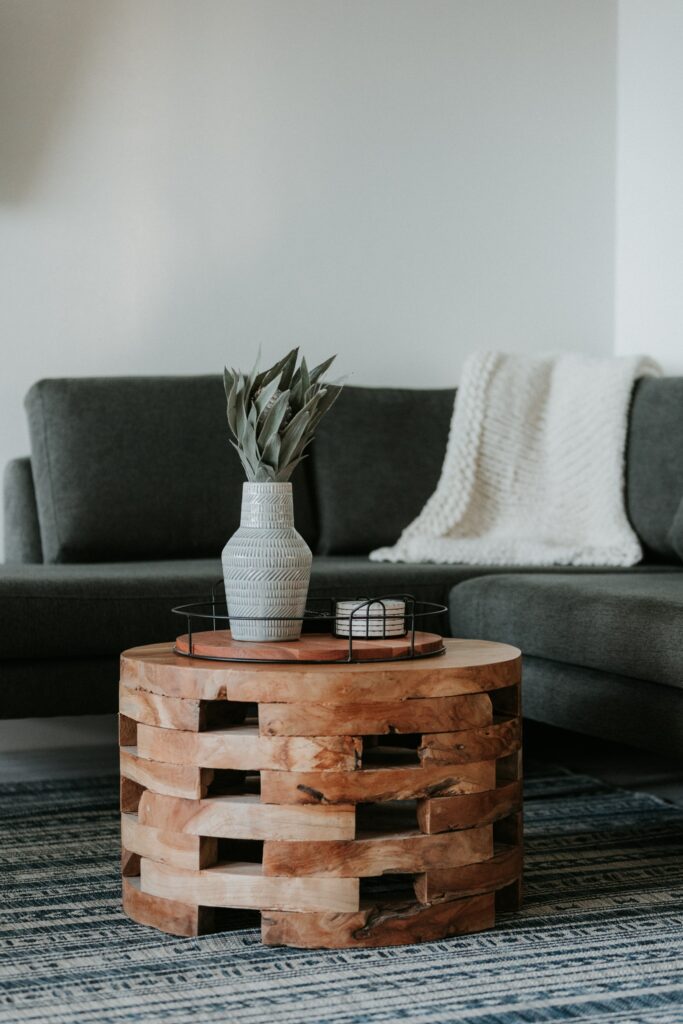 The Next Step in Curating Your Coffee Table.. Add a Natural Element
Curating is defined as "acquiring and developing a collection." So in curating your coffee table you are building your collection on the tray you have chosen. A great place to start in this curating is a natural element – think shells, a vase for fresh cut flowers or a fern leaf, a succulent house plant, or if you must, a fake plant- but make sure it's a fairly believable one. The beauty of the vase (my favorite choice for your natural element) is that it can be changed with the seasons of your garden and your mood. Plus, I never need an excuse, whilst doing my grocery shopping, to buy myself some fresh flowers.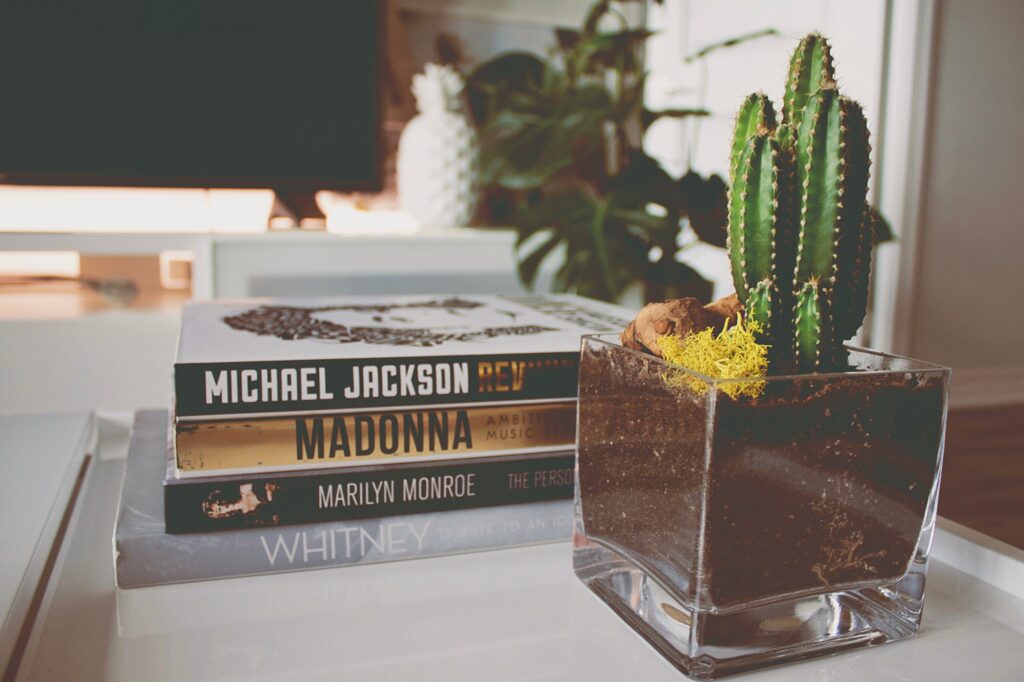 The Next Step in Curating…Add Books
A small stack of beautiful books is an inviting thing on your coffee table tray. They add color because of their lovely jackets and they add personality, based on their topics. People get a glimpse of what you care about. On one of my coffee tables I have three, leather-bound Shakespearean plays. On another, I have books by three of my favorite interior designers. You get the idea.The other thing that books do for your coffee table style is that they help you add height to the pieces on the tray. More on that in our next section….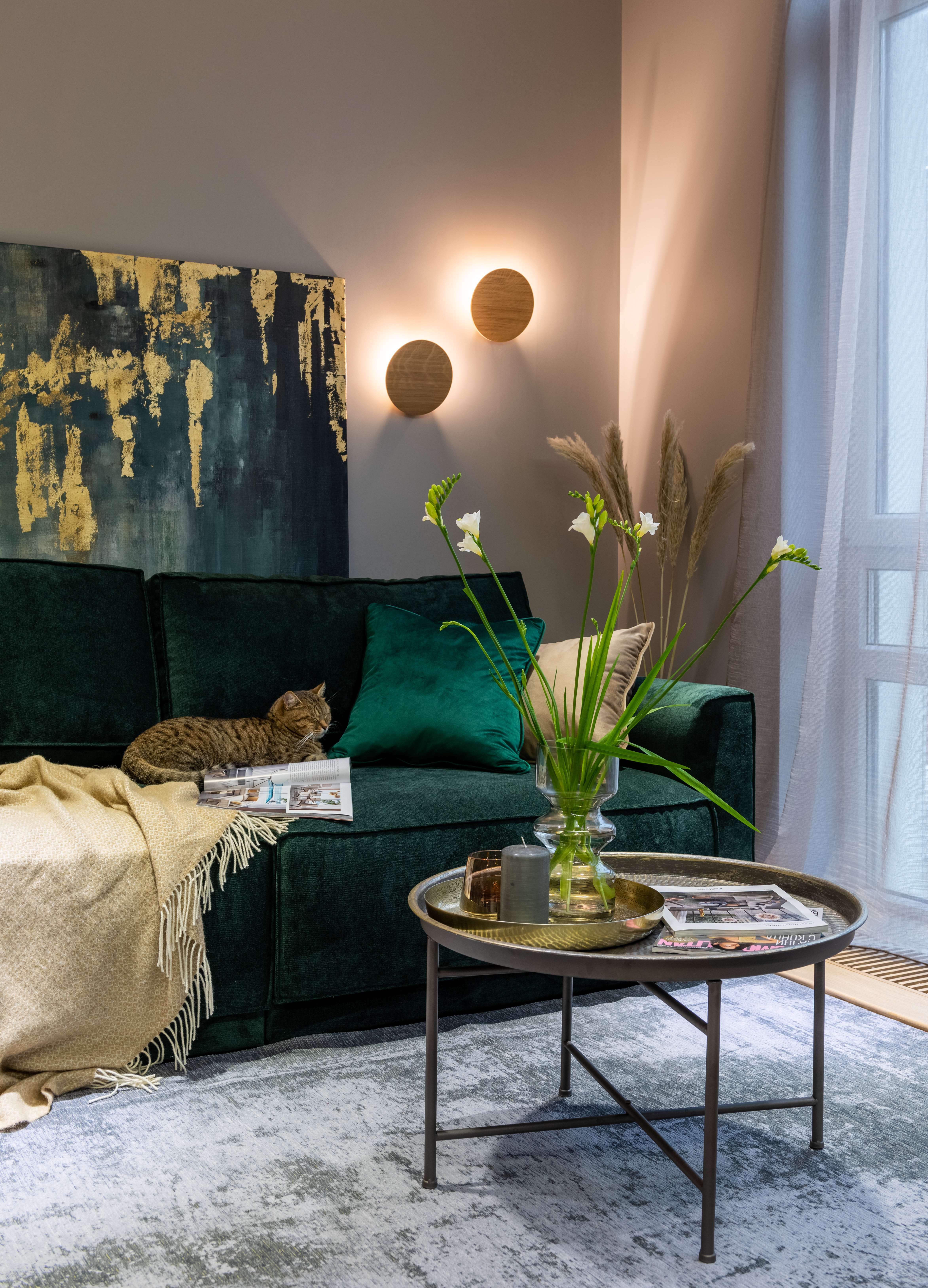 Now Your Curated Coffee Table Needs Something With A Little Height
In any curated display, height differential is important. If everything on your tray is the same height, it's not interesting to the eye – and with our little coffee table vignette, that's what we are going for – personality and interest. You may be able to achieve height with your natural element that you've already added – your vase, for example. Or you may get a good height differential in one of the next categories – the candle. You can also get it with our final element, the personality piece. Just make sure your tray has something tall. We aren't talking Wilt Chamberlain tall here, just taller than the other elements. Use the books to give a boost, if needed.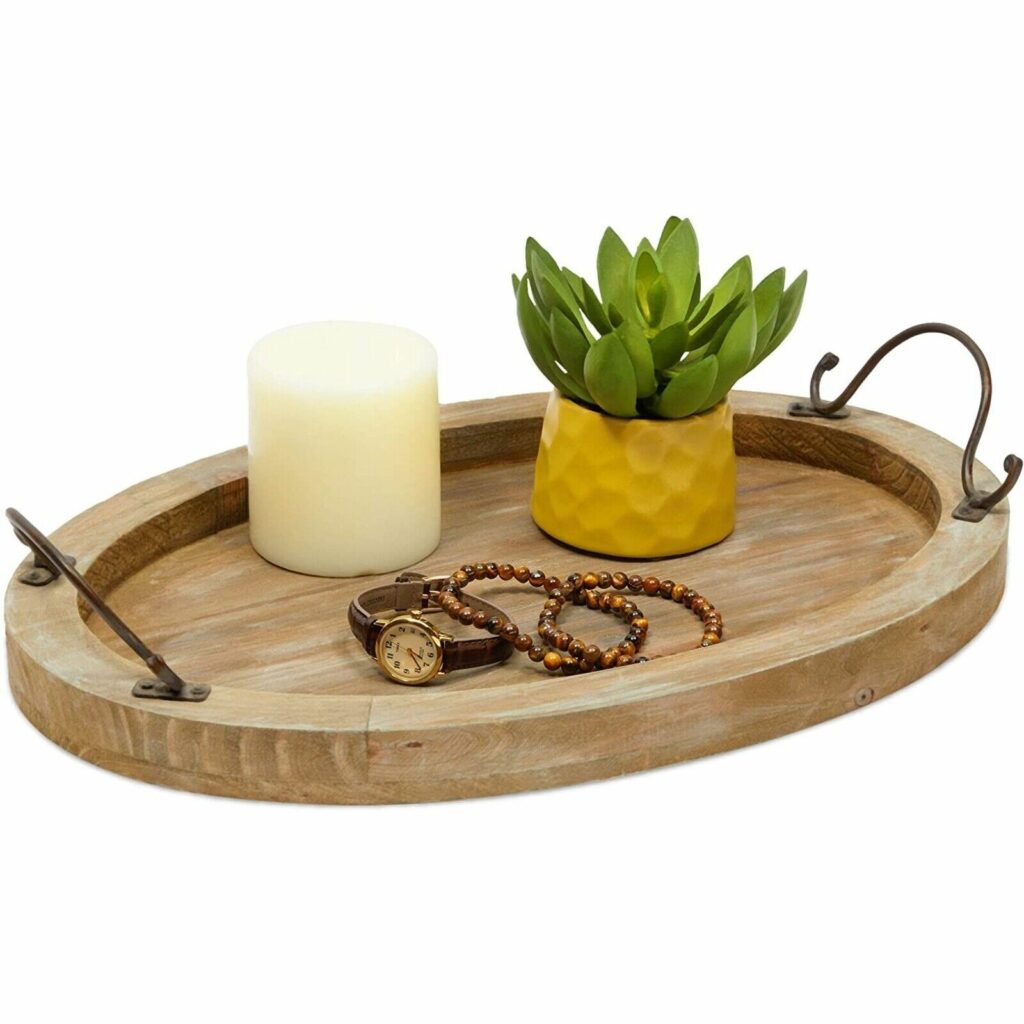 Add A Candle Or Candle- For A Beautifully Curated Coffee Table
The soft glow of candlelight, who doesn't like that? Well. maybe there's someone out there, but I haven't met them yet. Anyway, by adding a candle to your tray, or a battery-operated candle, if you are fearful of the open flame, you add a lovely mood element. It can be pressed in to service at a moment's notice, when the need arises. Consider, also, adding a decorative container with matches, so that everything you need is right there when the mood strikes (pun actually intended).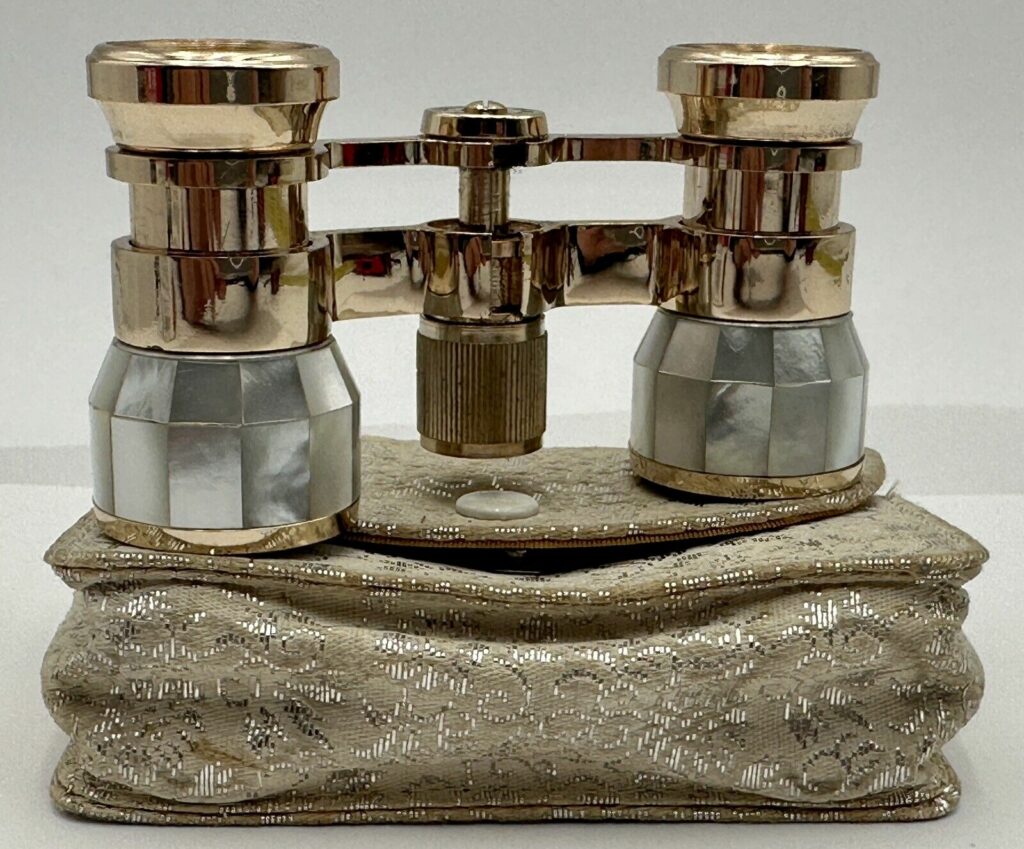 Finally…Add Something Quirky and/or Personal to Your Curating Masterpiece
Boring… Blah… Milk Toast… NO THANK YOU! The final element on your curated tray is the spark for conversion. Add the loved object that you want to see every day or maybe a memento from your travels. It's quirky. It's personal. It can be anything, from a treasured shell that you found on your first trip to Maui, to a pair of binoculars that belonged to your grandfather or a sculpture of a frog that your mom did when she was at Berkley. It's something fun, and in my opinion, that's what personal style and decorating are all about.
Don't forget to scour your favorite consignment and thrift stores, like Consignments Ltd., for trays, candles and the other elements you'll need to curate your coffee table. And for more on related topics, check out: Consignment Shop Best Buys and First Rate Interior Design – Second Hand Items.
Have fun with your coffee tables, my friends. Marianne
And Now For a Little Music Before We Go…