"She thought to herself, "This is now." She was glad that the cozy house, and Pa and Ma and the firelight and the music, were now. They could not be forgotten, she thought, because now is now. It can never be a long time ago."

Laura Ingalls Wilder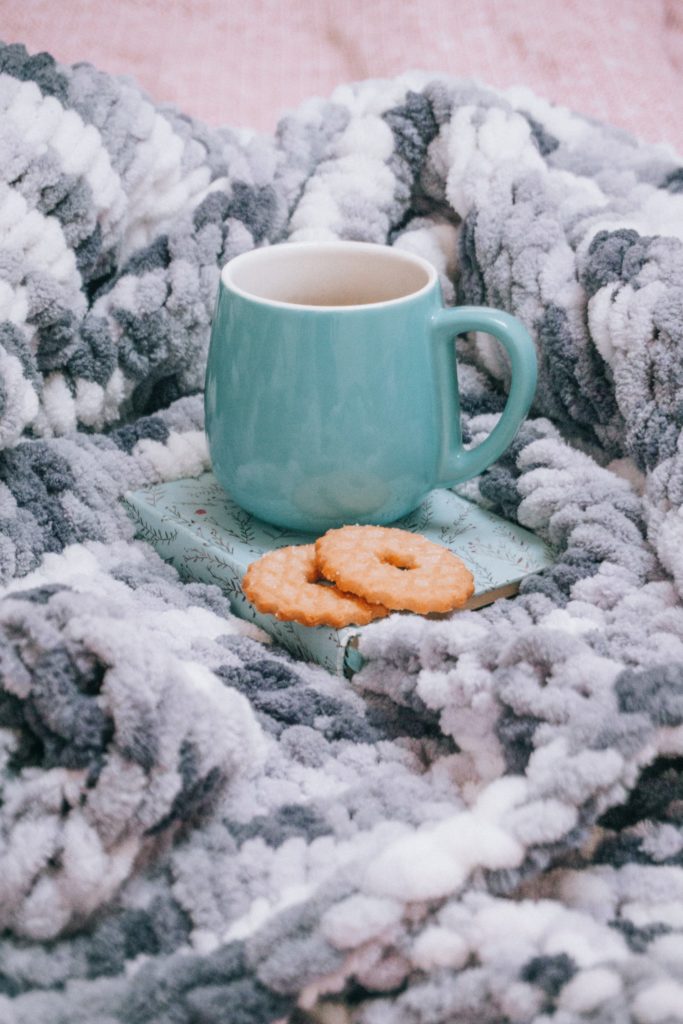 There was a point, a few years ago, when I felt hot all of the time (we don't need to go there, you know what I'm talking about, ladies). Now it's the exact opposite. I'm freezing… except in the middle of summer (and even then, outside in the evenings, well…). So I love a good throw. My house is full of them. They keep me cozy when I want to be and add a great splash of color or a bit of texture to a lot of my rooms. Just like pillows, throws are a great opportunity to add an accent layer. Consider the following spaces:
In The Living Room or Den
Getting cozy whilst watching a movie is an absolute must. The throw is a big part of that. I have three, navy, fleece throws in a basket under the console table that houses the TV. I don't layer them across my couches because the leather makes them slip onto the floor, so the basket is ideal. In my den I have a cloth upholstered sleeper, so draping a throw across one corner is a great layer of color in the room. Add a throw in one of these rooms – it's an easy choice.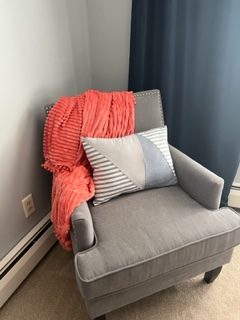 In The Bedroom
There are a lot of fabrics in the bedroom already, so you may not think of a throw, but it's a great place for one. Try a throw on the foot of the bed for extra snuggles or across the corner of an accent chair for warmth and coziness whilst reading or scrolling Pinterest on you iPad.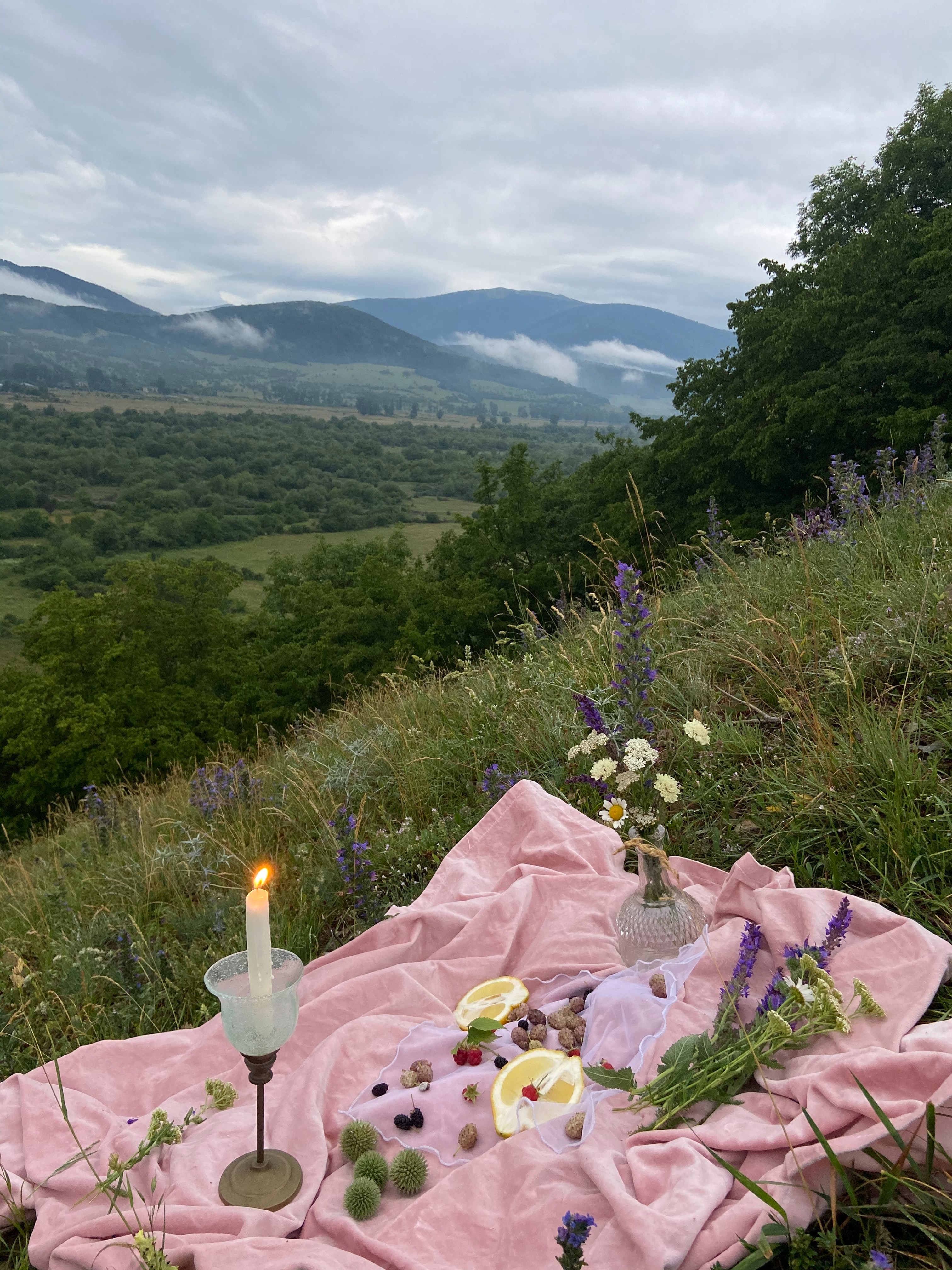 In The Car
You may not think about a throw in your car, but it's actually a great place for one. Not only can you grab it for a great wind block on your next walk on the beach, but you can use it to line your trunk area to keep it clean. A throw in the car can also lead to impromptu picnics with those sandwiches you just grabbed from the deli. Have fun with it: pick an accent color for your car or a pattern that picks up your upholstery. One with a waterproof flip-side is even better.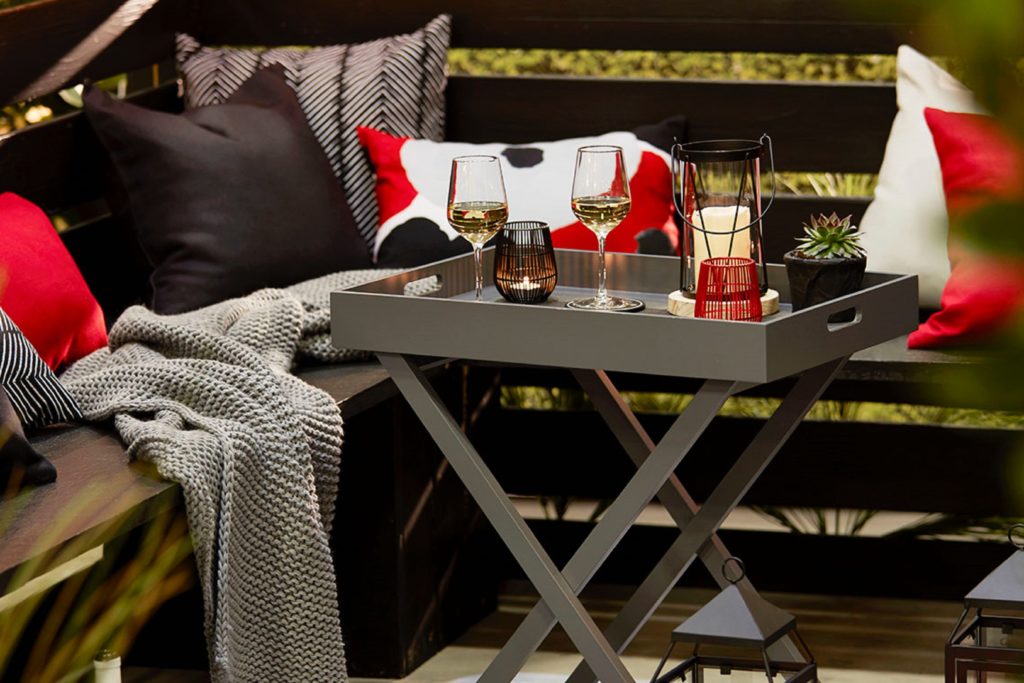 On The Patio or Deck
Feel like a little star-gazing or some wine around the firepit? A throw or throws are great additions to your patio-scape. It gets people out there and it gets them staying (of course, you have to actually want them to do that, lol). Get a waterproof deck box to store them in (along with your pillows) so your fabrics won't be caught out in the rain.
A Final Thought…
Throws are non-essential items, but they can truly add color, warmth and coziness to your life. From mink throws in the thousands to fleece throws for under $10 from the discount store, they are a great opportunity to add a little luxe – and I think we could all use a little of that now and then.
And Now For Some Music Before We Go…
"There is nothing like staying home for real comfort."

Jane Austen