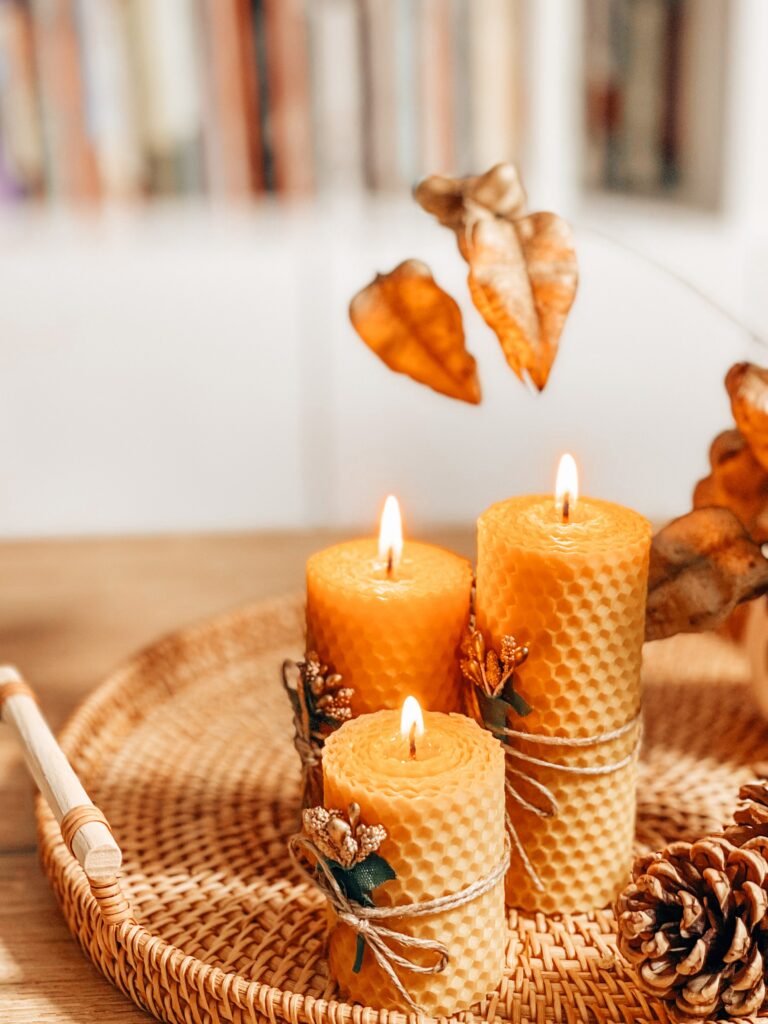 My kids will tell you that I need a Pin-ter-vention. I so love the creativity on sites like Pinterest and Etsy, that I clearly spend way too much time scrolling. And not being an original thinker, I love the ideas. But I can only try to copy the creations of these uber-talented people. I endlessly pin these ideas. I copy some of them in the hopes of making my home, and those of my clients, even more wonderful. It's in this vain that I write to you today, because there are sooo many Fall decor ideas to buy, at least in part, on thrift.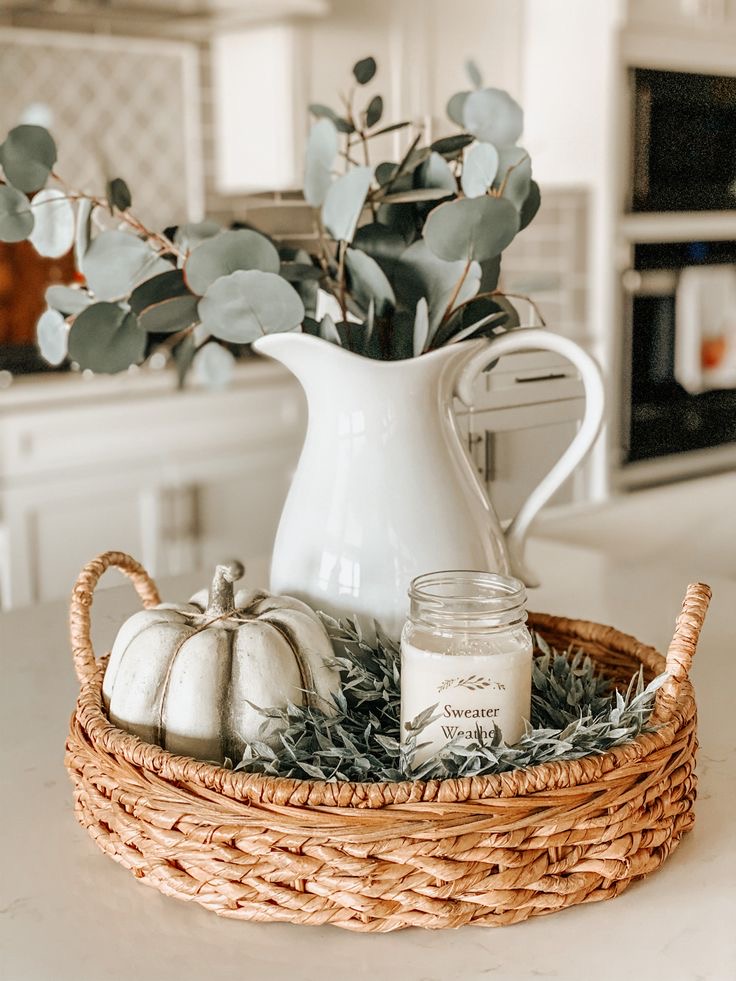 Fall Decor To Buy at Thrift: Baskets
Next to trays (see my blog: Using Trays in Interior Design ) baskets are probably the hardest working decor elements in interior design. So for Fall, you can get your seasonal look on, in large part, by using baskets. Use baskets for Fall vignettes by the fireside, at the front door or on the dining table. Baskets at thrift and second-hand stores, like Consignments Ltd., are probably one tenth of the cost of regular retail baskets. Grab up some baskets and get going on your Fall.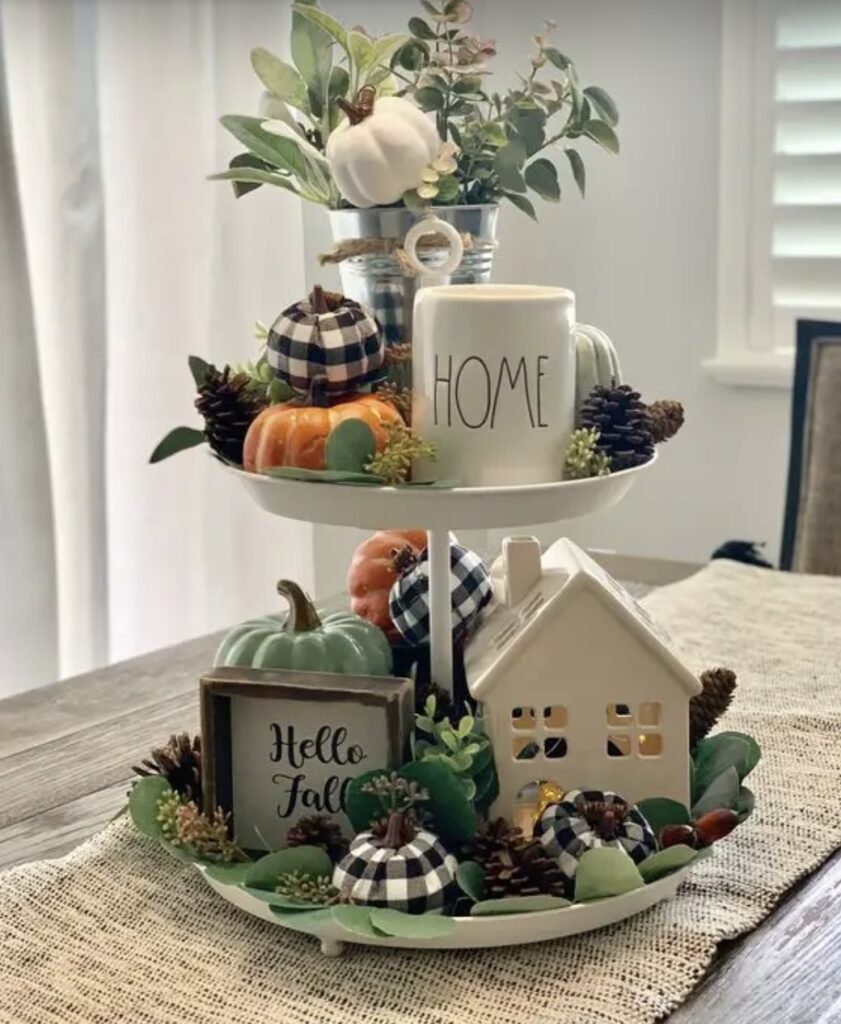 Serving Pieces and Containers Are Great To Buy on Thrift
Cutting boards, trays, platters, vases, pitchers, petit-fours… serving pieces are perfect for Fall decor statements. Load them with pumpkins, dried flowers and/or yummy smelling candles (another Consignment Best Buys – The Rest) and your home will feel like Fall in a heartbeat. And if you can score these serving pieces on thrift, all the better!
Fall Decor To Buy at Thrift: Plaid
Nothing says Fall quite like plaid. Whether it's a plaid throw for your couch or a plaid runner for your table, plaid, in the earth tones, is Fall on steroids. Placing a plaid throw on the end of your bed, or a plaid scarf, used as a runner, on your sideboard brings Fall into full view in your home. So get out and thrift some plaid today and yo will have your home feeling like cozy sweater weather, just like that!
Hope you will get out there and hunt for these discounted Fall decor basics and that you will enjoy this beautiful season.
Have a lovely day, my friends. Marianne