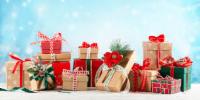 It's December, ladies and gentlemen and the holiday crush is on. Are you are thinking about your list – what you've bought – what you still must. Or are you out of ideas for someone special? When I first published this blog over a year ago I think it was fairly helpful to my readers… but now, with supply chain issues clogging up the ability to even get some gifts, the ideas herein may be even more helpful. So enjoy the blog…the season… the shopping….
" May no gift be too small to give, nor too simple to receive, which is wrapped in thoughtfulness , and tied with love."

― L.O. Baird
I'm Starting A Support Group For People Who Start Holiday Shopping in July. Want to Join Me?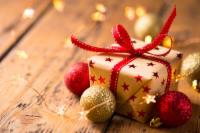 C'mon, you can admit it. It's just the two of us here. You've already started thinking about, if not actually doing it: holiday shopping. It's OK. We can start a sizable support group with just my blog followers. Whether you've started shopping or started thinking about shopping, I bet that there's a small part of you that's just a little tired of the same old things in the same old categories. I know I am. So here's my take on some less than ordinary gift ideas…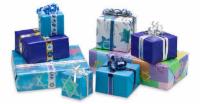 The Gift of Giving To Others on Behalf of Your Recipient
My mother is 86 years old. She doesn't need a blessed thing – no new sweaters, no new books, no plants or sweet treats – well maybe wine, but that's another story. She has lead a good life, she's generally happy and lives in a safe place with great friends around her. So what do you get the woman who literally has everything? This is what I'm thinking this year… a donation .. in her name. I think this may be the best, most appropriate gift for her this year (Don't tell her if you see her, OK? This is just between us).
Since the onset of COVID-19, charities have been taking it on the chin. Their donations are down, and by that I mean way down. According to multiple sources, including GrantStation.com, U.S. charitable giving is down anywhere from 5% to 17% depending on family income. That's a major hit to programs that a charity provides. So, think about it, there is no better time than right now to make a tax-deductible, charitable gift on behalf of someone you love.

You can think about the recipient and make it truly personal . For example, on Bruce's birthday I bought him several gifts that he liked, but the one that he liked best I didn't even have to wrap. I gave a donation to the Jimmy V Foundation For Cancer Research and I made the donation in honor of Bruce's birthday. Founded by ESPN and legendary coach Jim Valvano, the goal of The V Foundation is to end cancer. Period. My donation can be used toward grant making for promising science. Bruce said it was one of the best gifts he ever got. Not too shabby as birthdays go…
Back to my mom… for her I'm thinking about a donation to the American Heart Association or the The Jonnycake Center of Peace Dale both of these organizations are near and dear to her. Might have to be both. Remember, it's our secret.
Just consider it. There are so many worthy charities out there. You can help and give a gift all at the same time. Now that's outside the box gift giving!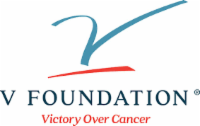 Give An Experience They'll Remember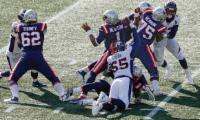 A lot of people in America will tell you that they have too much stuff. Holiday gift giving just adds to the pile. Trust me, I see it daily at my consignment store, where people bring in their unwanted gifts and excess items. While I'm not trying to talk myself out of business, I do believe that we can do better here. My next suggestion is giving someone an experience, rather than a thing. I've long been a proponent of this concept and in the past I have given my kids things like:
Joe- tickets to see one of his favorite bands, The Who.
Libby – tickets to a Rockies game when she was living in Colorado for a year.
Charlotte, my baking fanatic – a class at Johnson & Wales on Italian baking.
Benjamin (Bruce's son) – a gift certificate for golf at a course near his college.
When they've long forgotten the sweater or the book… they'll definitely remember the concert, the ball game, the class or the overnight stay.
Try The Four Gift Rule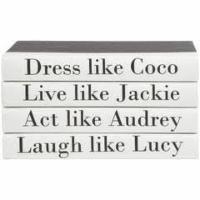 When I first got divorced, Christmas and the costs associated loomed large. On a way tighter budget than when I was married, I worried that my gifts to my children and their significant others would pale in comparison to year's past. Then I read a great article about The Four Gift Rule. Last year I tried it, and you know what? It was a great success. It hit just the right tone for parental gift giving. It was not too much and not too little. It was also budget friendly and environmentally friendly too. For the four gifts, you get them:
Something They Need
Something To Read
Something To Wear
Something They Want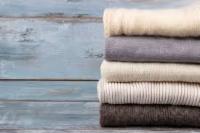 How About Something You Make Yourself?
My old neighbor, Arlette, was from France. Every year, as long as she lived next door to me, I would buy her a holiday gift that I can no sooner remember than I can recite the Periodic Table. Arlette, however, gave us a holiday gift that we will never forget: Madeleines ! We so looked forward to receiving these yummy, little French cakes (often thought of as cookies). The love she put in to making them was not lost on us, with every delicious, lemony bite. My daughter, Libby, even asked for, and received, a lesson from Arlette in cooking these heavenly treats. It is something, even today, that she remembers with such fondness. So I encourage you to think outside the box (even if your creation needs a box to be delivered) and consider making a food treat, a craft, a CD. A homemade gift is one of the very best kinds.If you want to try your hand at Madeleines, I can't offer you Arlette's recipe, as she never shared, but here's a pretty good take on them in this madeleines recipe from Kitchn. You also need a special pan, but you can get one on Amazon for under $12.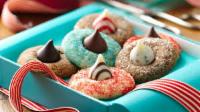 How About Nothing At All?
Most of the people that you give holiday gifts to you actually like, right? Some of them you even love. So if they know your feelings for them and you know theirs, sometimes it's even better to strike a "No Gifts Deal." My deal with my best friend, Mary, started several years ago. I still get something for her son, my "friend-nephew," Jude Fox, and she gets gifts for my three (and Kate), but with Mary I don't buy a thing. We decided that the whole point of the holidays was getting together, sharing a meal. Now this year it may have to be virtual or postponed, but that's ok, because we know it will happen. We will be together, raise a glass, and know that we are besties. And that, after all, is the whole point of gift giving. She, and her family, are my gift. I, and my family are hers.
So What Else Is Good About Thinking Outside the Box When It Comes To Holiday Gift Giving?
Thinking outside the box, literally, means far fewer returns and far fewer duplicate gifts.
And Now For A Little Music Before We Go…
"The meaning of life is to find your gift. The purpose of life is to give it away."

-Pablo Picasso