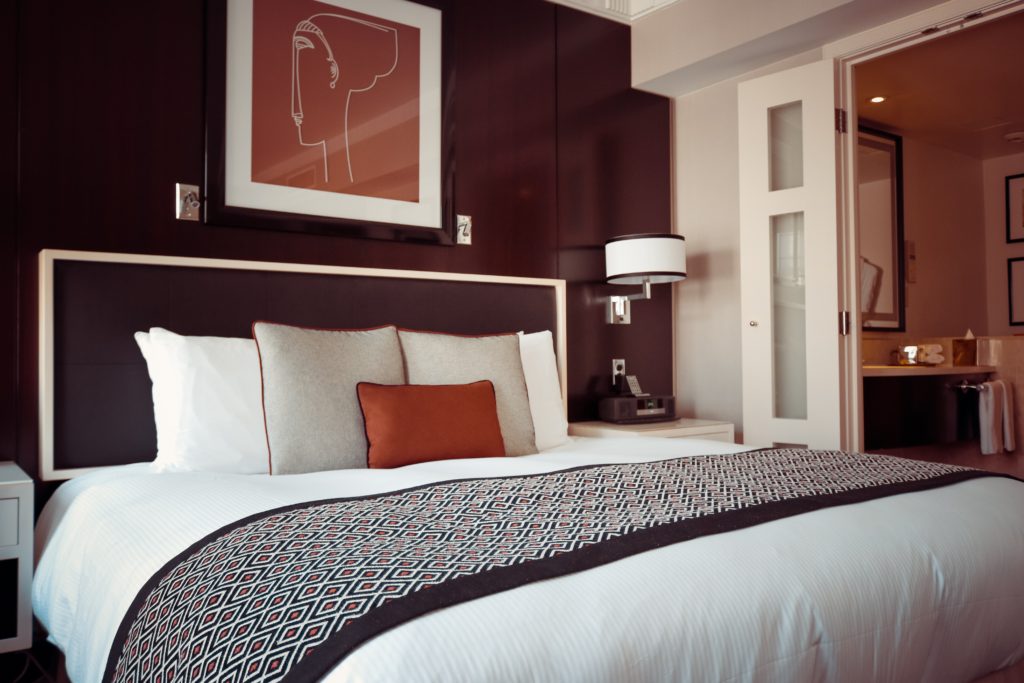 "You remember some bedrooms you have slept in. There are bedrooms you like to remember and others you would like to forget."

Carl Sandburg
Your bedroom should be the last place on the planet to give you stress. But, unfortunately, a lot of bedrooms lack the simple touches that can reduce or eliminate anxiety. There are a few simple changes that can make any bedroom more of a sanctuary and less of a stress pit. Read on for some simple ideas to get the stress out of your bedroom…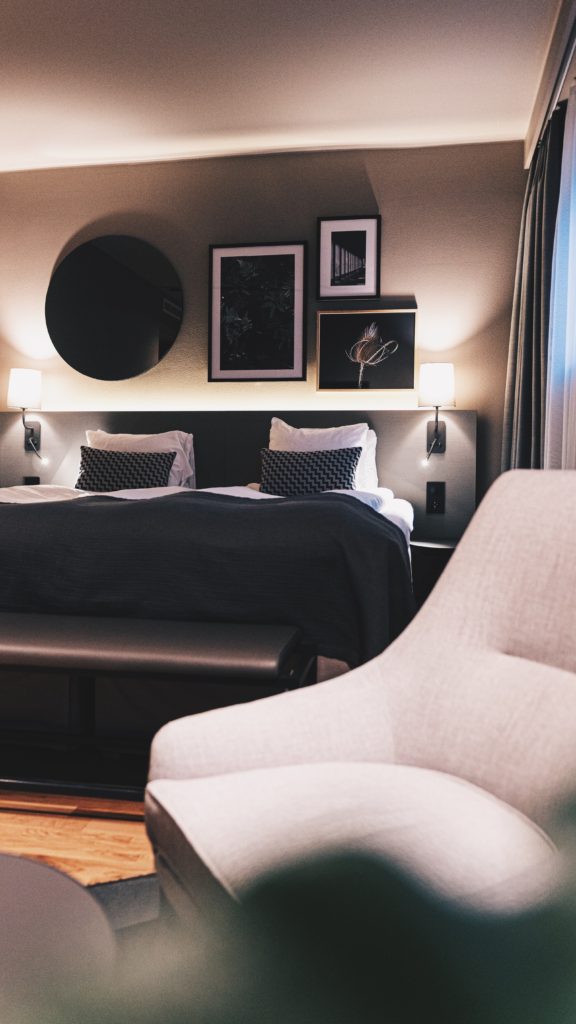 1. Take Advantage of Technology:
"Alexa, turn off the night light," has become one of my favorite things to say at the end of a long day. I'm all cozy under the covers and I just say that, and off goes the bedside lamp (it's kind of like The Clapper, but more dignified). I no longer have to get up to turn out this light, because I have recently installed a Smart Home plug that communicates with my Echo Dot (Alexa) and all I have to do is tell Alexa (the Dot's persona) to do this for me and she does it. It's like magic! You can also ask Alexa/Echo Dot to set a wakeup time (alarm clock now not needed), play soothing sounds to lull you to sleep (no sound machine), play music or tell you the news (no radio or TV) or turn on and off any other lights that have smart plugs or smart bulbs. Installation is super easy and the voice control of these lights and speakers really does decrease your stress. So think about adding some technology to your bedroom today.
2. Check Your Look in the Mirror:
In my humble, design opinion, every bedroom should have a mirror. It is still amazing to me, however, how many bedrooms I have seen without one. You shouldn't have to go into the bathroom to check your look; you get dressed in the bedroom, so a mirror just makes smart design sense (remember my recent blog Why Interior Design Matters and that "form follows function"). Mirrors also provide reflected light in your space, so adding them to your bedroom ups your light factor, which is just an added bonus. Whether it's a full-length, Cheval-style mirror on a stand, a mirror hung above your chest of drawers, or a full-length, framed mirror leaning up against the wall in a corner, a mirror in the bedroom makes for good organization and stress-reduction.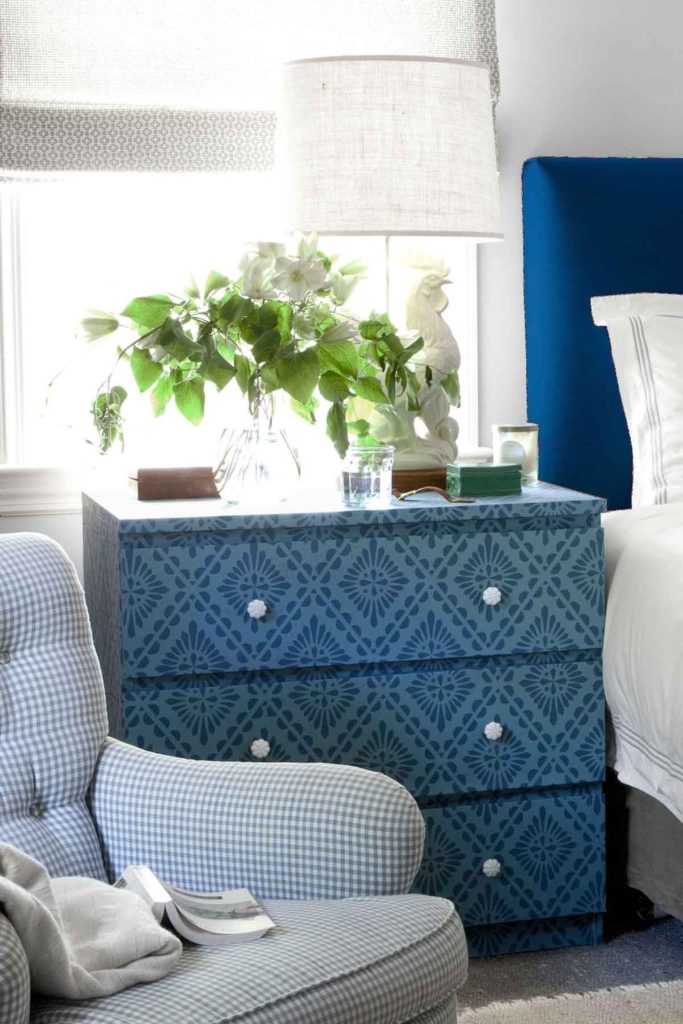 3. Make Sure Your Nightstand Has Drawers:
Whether it's hand cream that you use before going to bed or reading glasses for scanning The New York Times on your iPad in the morning, you need a lot of "stuff" in the general vicinity of your bed. A nightstand with a drawer or drawers, therefore, is so much better of an option for your beside than a simple stand or table. The drawer(s) can house the "stuff" and end the clutter on the top of the nightstand, freeing it up, making it more visually pleasing and decreasing the stress factor. A small chest of drawers can also work at the bedside and provides even more storage for items like socks or scarves that you don't have enough room for in your chest of drawers.
4. Make Room for a Chair/Bench:
Even in the smallest bedroom, you need a place to sit. Yes, the bed is there (sometimes unmade), but a chair or bench is such a nice addition. Make no mistake, I am NOT advocating this as an extra "dump space," quite the opposite. This bench at the foot of the bed or this upholstered chair tucked in the corner gives you a place to sit whilst shoeing and un-shoeing yourself, waiting for your partner to finish dressing so you can go out together, or reading a favorite book. A sitting space, that is not your bed, reduces stress in the bedroom. If you don't have one, think about adding one now.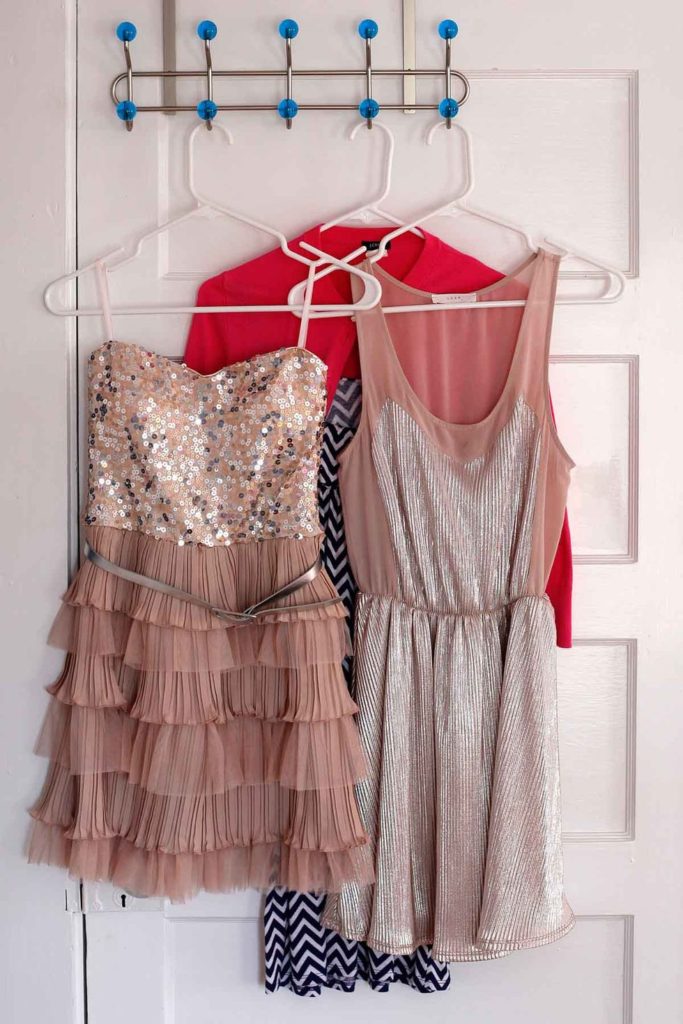 5. A Place for Everything and Everything in its Place:
Clothing, accessories and trash all can end up piling up in the bedroom. If you plan your design with this in mind, you will dramatically reduce your stress. Add a trash can (even if you have one in the adjoining bathroom), jewelry trays on the dresser (for those oft-worn pieces that you take off at night), hooks behind door (for outfits you're planning on in the next day or two) and a hamper (for your dirty clothing) to your bedroom and your piles won't be piles – they will have a designated place to go. You're going to thank me for it.
What Else is Good About an Organized Bedroom?
Good sleep. Who doesn't want it? Organizing your bedroom with stress in mind will get you more rest. Amen to that, my friends.
"I'll be in my bedroom, making no noise and pretending I'm not there."

Harry Potter by J.K. Rowling