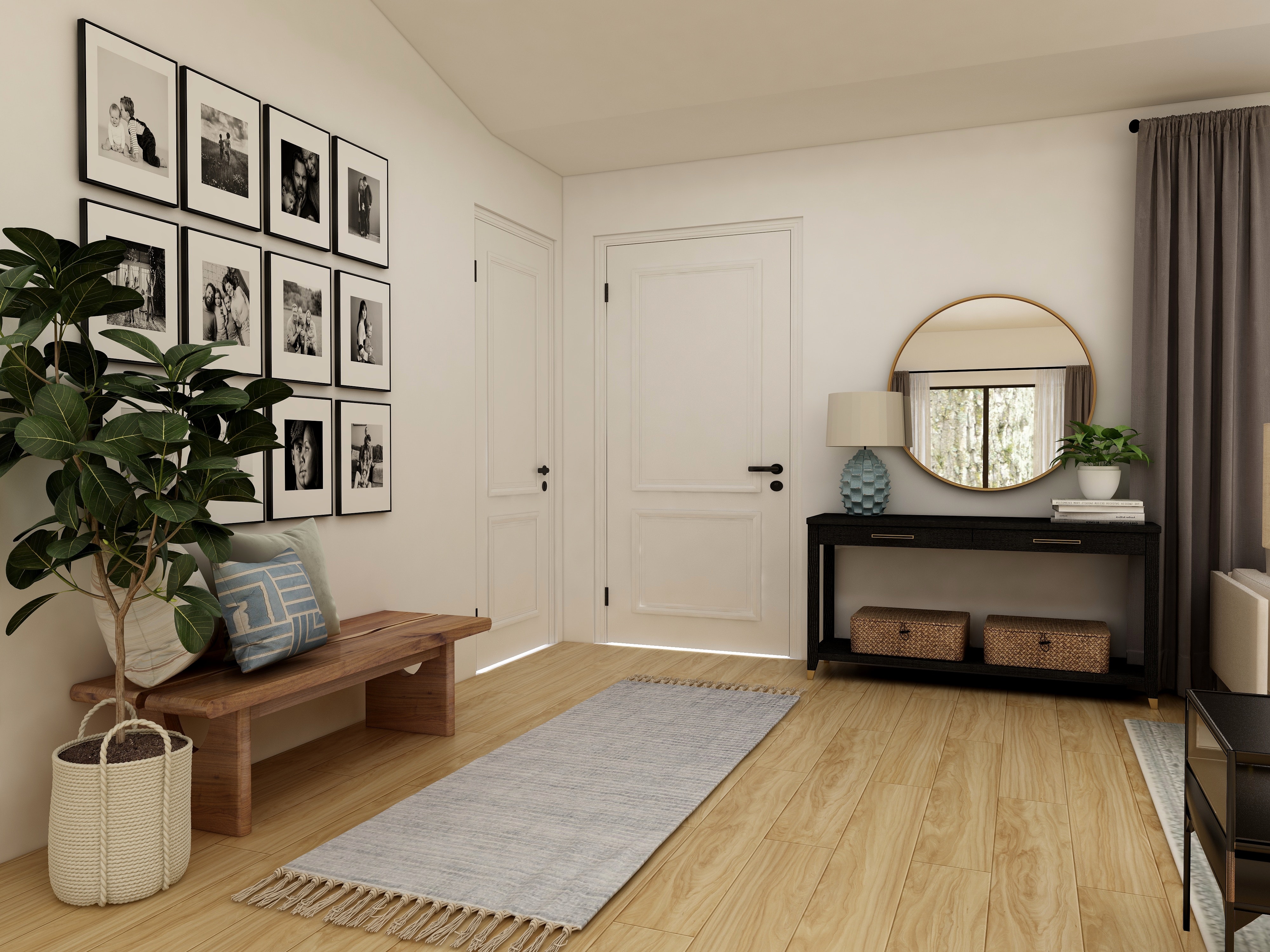 Have you ever heard this frantic question: "(Insert Your Name Here), where are my keys? Where's my coat? My gloves My hat? My sneakers? My laptop?!" Let's put aside the question of why this dilemma is your problem for a moment and ponder whether the organization of your entryway could be adding to this stress on the daily. You're home, for Pete's sake, it should be relaxing! There are a couple of easy changes you can make to organize your entryway and decrease your stress. Read on if you'd like to turn your life, at least with respect to your entryway, into a giant Calgon moment… (P.S. Click the Calgon link for a blast from the past moment to make you laugh.)
"Within you, there is a stillness and a sanctuary to which you can retreat at any time and be yourself."

Hermann Hesse
1. Add a Drop Spot
People have stuff… lots of stuff… that they need every day, as they go into the world: keys, laptops, backpacks, hats. Placing a console (sometimes called sofa table) in your entryway does wonders for organization and the containment of this stuff. I have one inside the entrance from my garage and another one by my front door. These surfaces provide a great drop spot for our things. The small, tole bowl on the one adds a great space for the keys. Funny, but you always know where they are if you put them in the same place every time, so give them a place and decrease your stress.
2. Add Hooks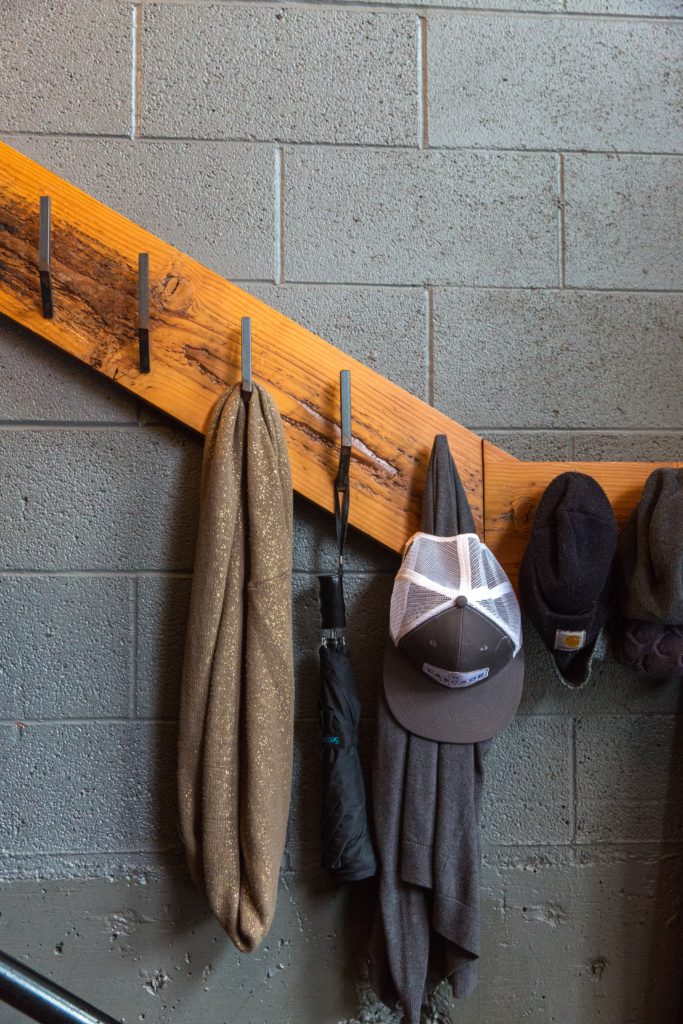 Ok, more stuff to deal with! We have coats, hats, umbrellas, dog leashes … and they need a home whilst they are not being used… even if it's for those few hours between dusk and dawn. If you have a closet in the entryway, like I do by my front door, fantastic – just always make sure that there is enough space for the coats that live there and a few extra hangers for guests. If you don't have a closet, like the door in from my garage, consider hanging hooks or buying a standing hall tree for those on-again-off-again items. It will prevent them from being consigned to the inevitable "kitchen chair drape over," the couch or, heaven forbid, the floor. All these items neatly hung is definitely a stress reducer.
3. Don't Forget The Shoes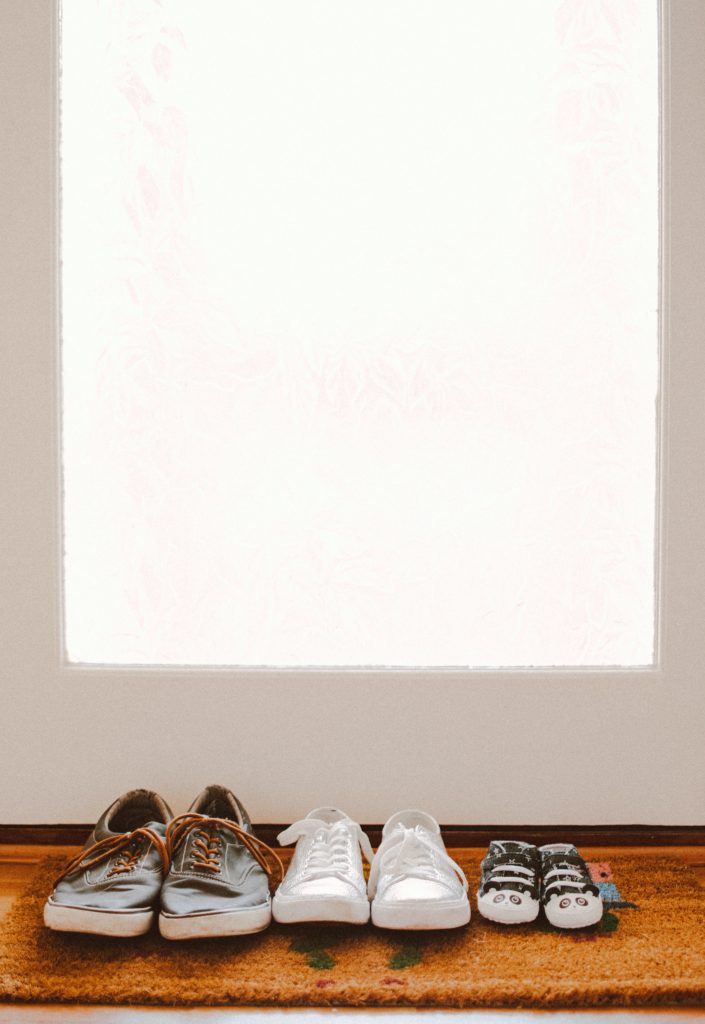 We are a semi-shoeless home. We try to remove our footwear, most of the time, as we enter the house, to limit the dirt that the soles of shoes are famous for, from ending up on our floors and rugs. But what to you do to deal with these shoes as you take them off in the entryway? Because you know, if you don't give these bad boys a home they become a giant tripping hazard or track needless dirt into the rest of your home. A couple of things work here:
Baskets to hide the shoes away (one for every person in the house that can get tucker neatly under that console table you've added.
A not-so-old-fashioned boot tray to contain them, also put under the console, perhaps.
A shoe rack mounted on the inside of the closet door, for the lucky ones with entryway closets.
Just going barefoot forever, no matter the season. OK, I admit it, that one's probably not going to work.
4. And a Place To Sit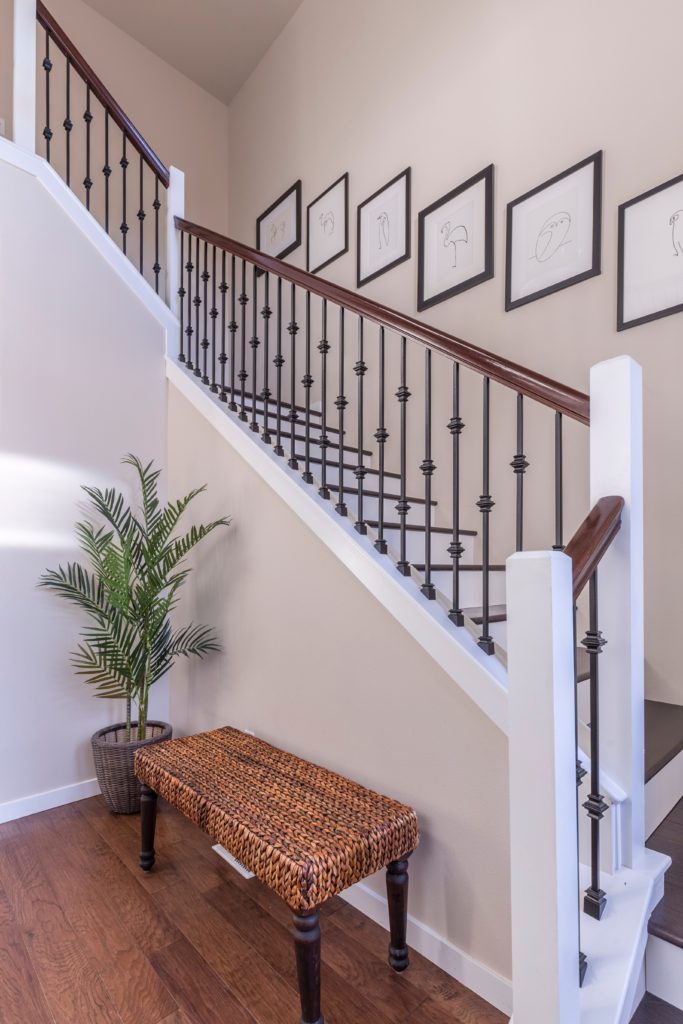 Related to the whole shoe thing is the act of putting them on and taking them off. If your entryway is large enough to accomodate one, a bench is a great addition for the "shoeing" and "unshoeing" of your family. A small chair, placed on an angle in the corner can also work too. Some benches also come with built-in slots for baskets, like the Aubrey Bench From Pottery Barn, so you can kill two "shoe birds" with just one stone. Seat = less stress. I can smell the Calgon already…
What Else Is Good About An Organized Entryway?
If it's organized, it's one less place that needs to be picked up before you can even clean it. Amen to that!
"Rule number one is, don't sweat the small stuff. Rule number two is, it's all small stuff."

Robert Eliot