My daughter Libby is living her best life. Not only is she in a graduate program that is ideally suited for her career-wise, but she's living in Texas with her best friend, who happens to work for one of the major airlines, so she's traveling all over, basically for free. My girl can pack an onboard bag for a weekend of fun like nobody's business. Now that we're back traveling more, I thought I'd share a few of the tips that Libby, and other seasoned travelers, employ on the daily (or on the weekend – LOL). These tips will have you taking everything you need in your onboard, skipping the baggage claim (and the lost luggage that goes along with that), and on to the weekend fun all the faster .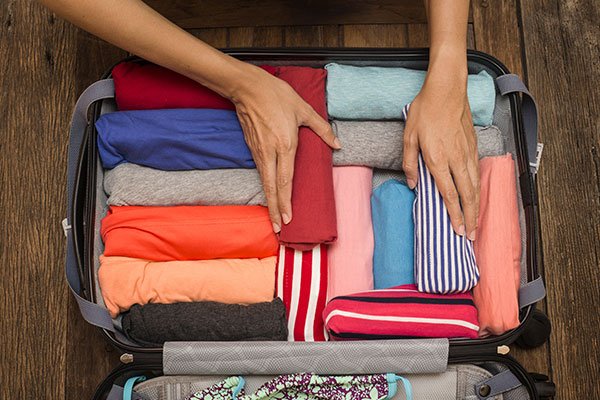 Roll Don't Fold
Bruce's Mom, Carol, and I are both big fans of tissue paper when packing, mostly to eliminate wrinkles in our nicer items. If you're simply weekending it, however, and not going to a wedding or other special occasion, rolling your clothing is definitely the way to go. Rolling helps to minimize wrinkles and it maximizes the available space in your bag so you CAN take those few extra items you're debating. The only thing I find that you really shouldn't roll is anything linen. Linen wrinkles so easily that folding is just best – and don't forget the tissue – tell them Carol sent you.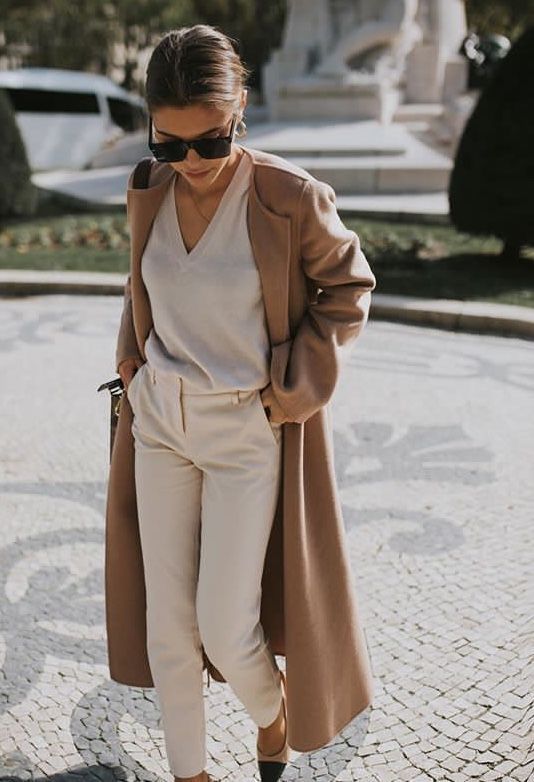 Multi-Purpose Wardrobe Items in Neutral Tones
I'm a fair-skinned woman with hair that is mysteriously getting blonder as I age. Who me? My neutral color of choice is most often navy, due to my skin tone and green eyes. A lot of my friends would say their neutral is black, but whatever yours is, knowing it and packing it, saves you gobs of weight when filling your bag for the weekend. If I stick to navy bottoms and a navy jacket (hell, I even have a navy 2-pieceswimsuit), I can pack a few tops in coordinating colors and everything goes with everything. Multi-purpose items in the neutral are even better – that long cardigan can double as a beach-coverup by day, a blanket on the plane or an informal jacket for evening. One item and three or more uses is the best when weekend packing.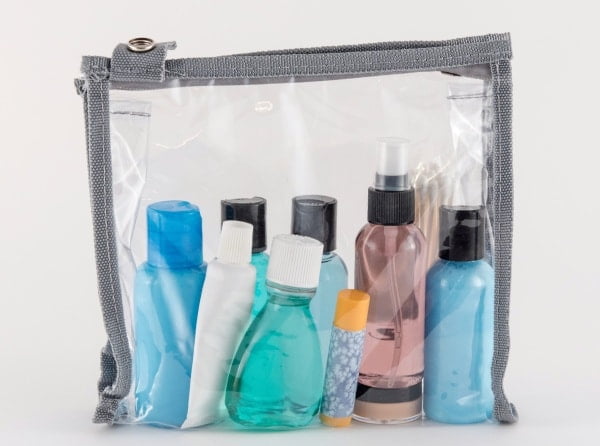 Shrink and Multi-Purpose The Toiletries
If your only traveling with a carry-on, you have to follow the TSA rules for liquids anyway, so why not condense all of your toiletries to the smallest containers possible, and also eliminate items that only serve one purpose? Shower gel is unnecessary when staying at a hotel (unless you have a skin issue) as hotels provide soap; shampoo can double as shower gel. Traveling with someone packing shaving cream, you can always share. Travel-size products are convenient, but also fairly expensive per ounce. Skinny down regular-sized toiletries in plastic bags and small craft containers to save space and weight.
Wear Layers on The Plane
If you wear layers on the plane/train you are ready for too much heat or a/c, a nap or just about anything else that airports, planes and mass transit can throw at you in multiple climates. Wearing layers also allows you to transport additional clothing that you're not packing. A blazer, a hoodie or a long cardigan is always a good option for travel wardrobes and can be repurposed in outfits throughout your trip.
Go Digital
Don't bring a book or any other documents, including boarding passes, that you can house on your phone. Your iPad or phone is compact and allows you to store all the reading material you can handle as well as your travel documents and itineraries. A passport and/or a real ID can not be digital – save space in other ways.
Use the 1-2-3-4-5-6 Rule When Packing for a Weekend
A lot of people swear by this formula for long weekends. The 1-2-3-4-5-6 rules says bring:
1 hat
2 pairs of shoes
3 pairs of pants (or 1 pant and two shorts in warm weather)
4 shirts
5 pairs of socks
6 pairs of underwear
I'd say add a sweater, sweatshirt or hoodie and a bathing suit and you're probs all good!
A Final Thought…
I truly hope that you get to travel, for the weekend or longer, sometime soon so that you can make use of some of these tips. If you have some you'd like to share, I'd love to hear from you? As always… stay safe… and have fun out there, my friends.