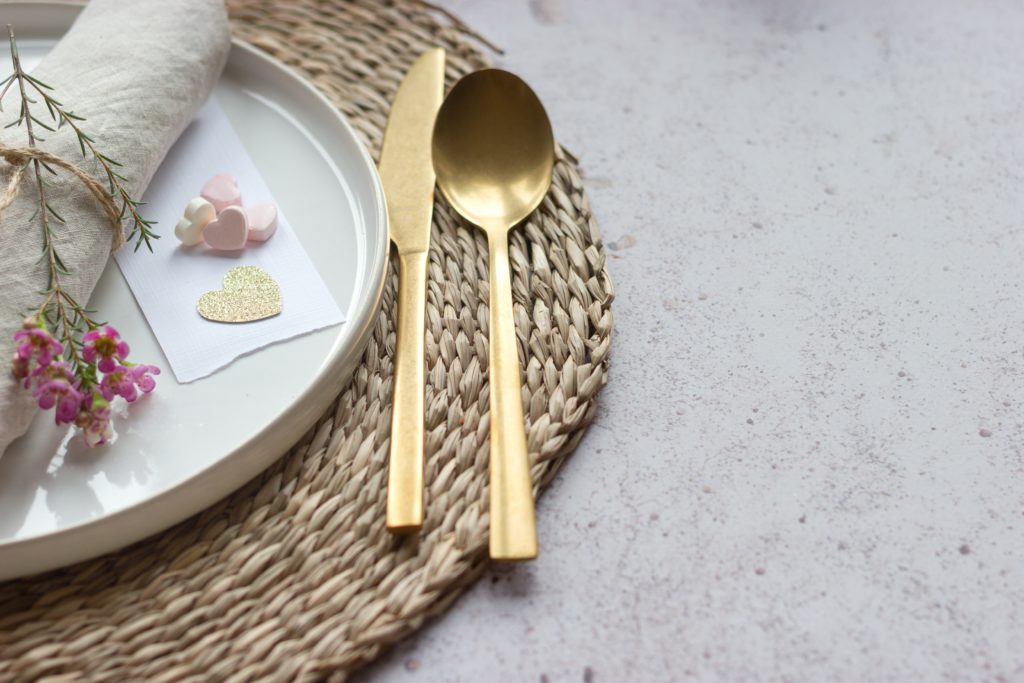 I had to fast last Sunday night. My fasting was not a religious-based requirement or a new diet trend, but a prep for surgery on my eyes to correct my exotropia and double vision (I am blessed. It was successful). During the fast I found that I was soooo incredibly hungry which cracks me up because it was only for 12 hours for goodness sakes. But famished I was and so thoughts of the food consumed me. I went through a litany of recipes in my head – what could I make when this was all-said-and-done? So here I am back from the brink of starvation and ready to share some of those recipes with you, my friends…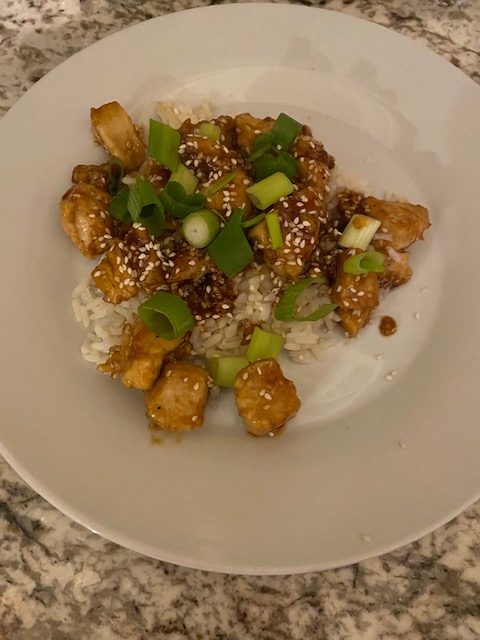 Easy Sesame Chicken
I love Chinese food. I love sesame chicken. Before finding this recipe I had tried a few times to make this dish, but results were marginal. Then Bruce, who is forever looking for our next, best thing to cook, stumbled upon this one. It is so easy and it truly does come together in 20 minutes. I'm including a link to the recipe below. Two tips from our kitchen:
We doubled the sauce, as it is so good you just want more of it.
And speaking of more of it, we doubled the quantity of siracha (from 1 teaspoon to 2 teaspoons) because we like a little heat.
Haven't tried to add steamed broccoli to this recipe yet, but I think it will be on tap the next time we try it.
Hope you enjoy this great recipe. Here's the link for 20 Minute Healthy Sesame Chicken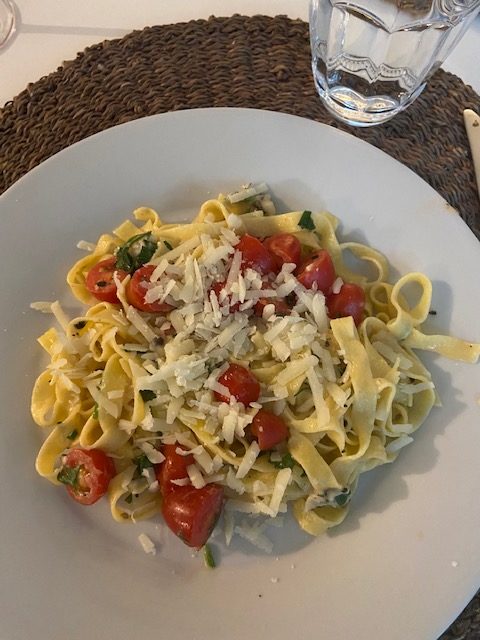 Ina Garten Pasta with Pecorino and Pepper
This dish is a one pot wonder that is easy enough to be a weeknight dinner and elegant enough to serve to guests. It whips together in minutes. A link to the recipe is provided below. My tips are:
Definitely reserve more than 1 cup of the pasta water – that way you can make it to your liking.
A little extra cheese will not hurt this one (truly, when does extra cheese hurt anything?).
We used Tagliatelle, but Fettuccini or other egg-based pasta will work, as well.
Use a mortar and pestle to crush the peppercorns. Don't have one? Get one. They come in handy. In a pinch you can put peppercorns inside a wrapper (like waxed or parchment paper) and crush it with the side of your meat tenderizer.
This recipe is on YouTube, so here's the link to the video for Ina's Pasta with Pecorino and Pepper. Be sure to click on the down arrow right below Ina's picture for text version of ingredients and instructions.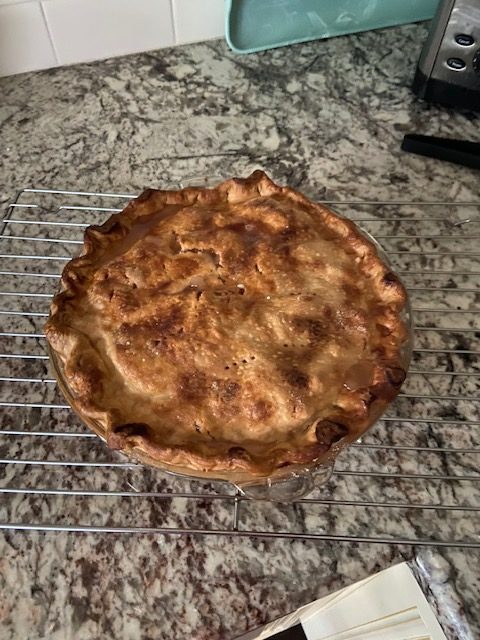 NY Times Perfect Peach Pie
Locally, peaches are in season, so it's a great time to pick them (or grab them at the farmer's market or grocery store) and make pie. This is another so simple recipe that you'll just love. A link below gets you to the recipe. Tips for success include:
Using a pre-made crust (the kind that comes in a box and you roll it out) will make this even quicker to pull together and it doesn't impact the taste, at least not in my opinion.
Use strips of foil or a pie crust ring to keep the edges of the crust from burning.
Use an egg white and brush it on the top crust for and extra golden brown pie. Sprinkle the top with a little sugar after the egg white. Yum!
Hope you enjoy this one; here's a link to the actual recipe for Perfect Peach Pie
A Final Thought…
Hopefully you don't have to be on a fast to get you in the mood for these wonderful recipes. I'll tell you though, after fasting these recipes taste exceptionally good! And don't even get me started about coffee… As always, be careful out there, my friends… and have fun and enjoy!